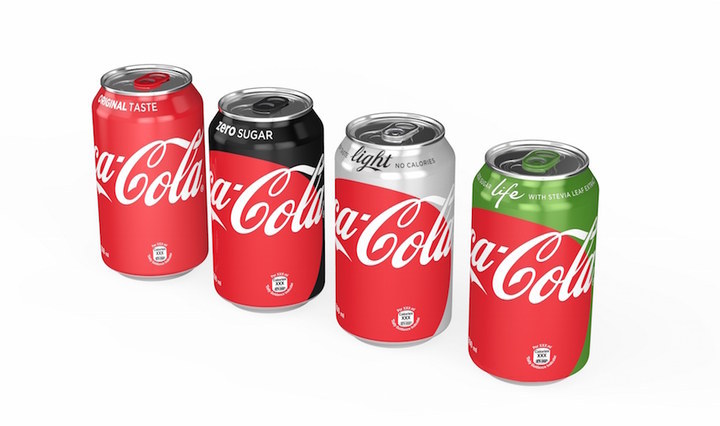 Coca-Cola / Via businesswire.com
Say farewell to the silver can that has denoted Diet Coke for as long as Diet Coke has been a thing. As part of a new marketing strategy, Coca Cola has redesigned its packaging to "use one visual identity system featuring Coca-Cola Red as a unifying color across the trademark," the company said on Monday.
Original Coke, Coke Zero, Diet Coke, and stevia-sweetened Coca-Cola Life now will all have a prominent red disc on their labels — a color that man have learned to associate with full-sugar Coke. The colors previously used to mark the other variants (black, silver, and green, respectively) will now appear only as secondary border colors.
The new packaging will roll out in Mexico in May, and similar versions will launch in other markets in 2016 and 2017.
Coca-Cola said the redesign will help eliminate distinctions between the different kinds of Coke. The new look also may help reposition Diet Coke, which suffered a 6% decline in sales volume in 2015.
"We're extending the strong brand equity of Coca-Cola across the trademark to offer consumers more choice and to also better promote our great-tasting diet and light portfolio," Coca Cola CEO Muhtar Kent said on a recent conference call. Global sales of Coca-Cola Zero, on the other hand, grew by 6% last year, while original Coca-Cola grew by 1%.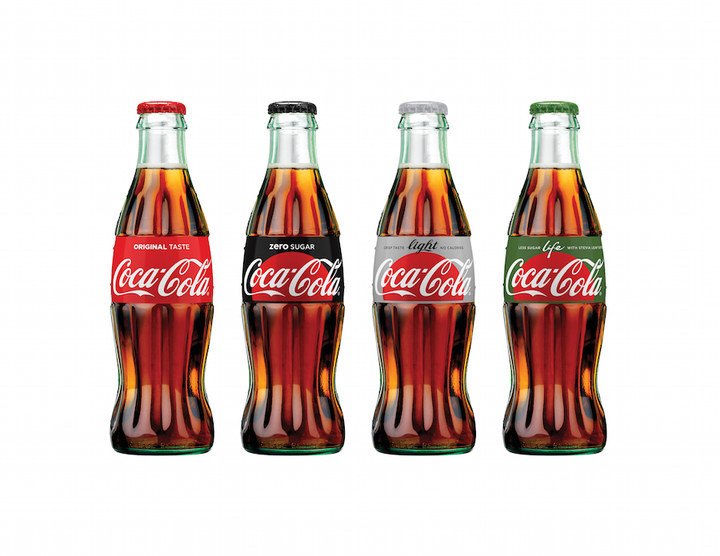 Coca-Cola / Via businesswire.com
In January, the company united all Coke trademark brands in one ad campaign. CEO Kent called it "an example of how we are transforming the way we work to be faster with reduced costs" during an earnings call in February. "This helped us reduce the number of agencies and better leverages production costs as well," he explained.
Cutting marketing agency costs is part of the company's efforts to boost efficiency, one of the pillars of its broader strategic plan.