Welcome to the Elliott Management edition of M&A Daily.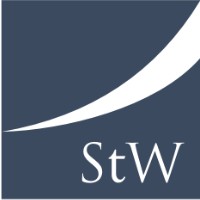 Sifting the World members receive exclusive access to event driven, value investing, and arbitrage opportunities. You can receive actionable research first on StW. Meanwhile, here are some examples of such opportunities in today's market.
EMC
Dell is talking with EMC (NYSE:EMC) about a deal to take EMC private. If they are able to reach a deal, Dell would spin-off VMware (NYSE:VMW), which will remain publicly-traded. A formal announcement will come within two weeks from today. EMC is worth at least $32 per share to Dell. Dell is working with JPMorgan (NYSE:JPM), Barclays (NYSE:BCS), Bank of America (NYSE:BAC), and Credit Suisse (NYSE:CS) on arranging financing.
Plan B: If they do not reach a comprehensive deal, then it is likely that EMC would at least sell its VNX data storage business. However, that backup plan will probably be unnecessary. EMC management still prefers keeping the EMC federation together; however, they have to contend with activist holder Elliott Management, which is pushing for a change. Their standstill agreement expired earlier this month.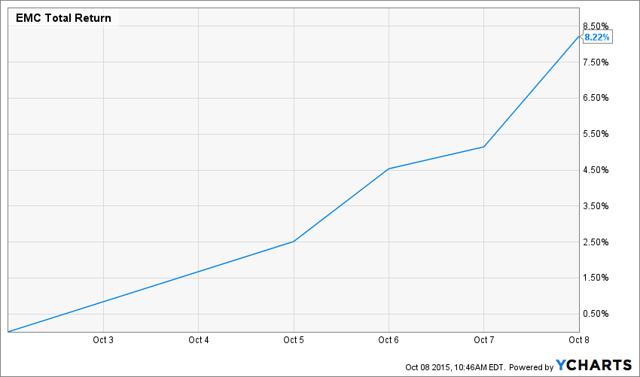 The merged company faces stiff competition from Amazon (NASDAQ:AMZN), Google (GOOG/GOOGL), and Microsoft (NASDAQ:MSFT).
Polycom & Mitel
Elliott disclosed a 6.6% position in Polycom (NASDAQ:PLCM) and a 9.6% position in Mitel (NASDAQ:MITL). The activist is pushing PLCM management to conduct a strategic review and to consider MITL as one potential deal partner.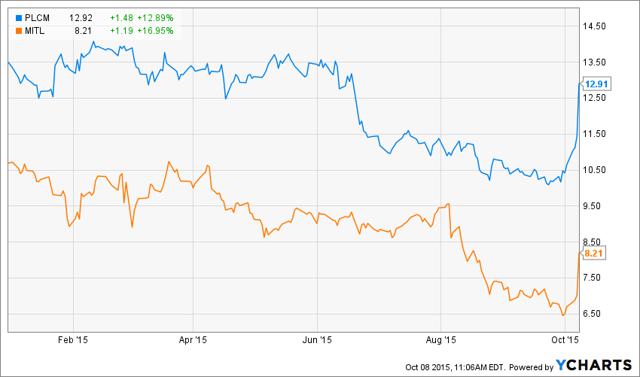 What do I think of Elliott's Paul Singer?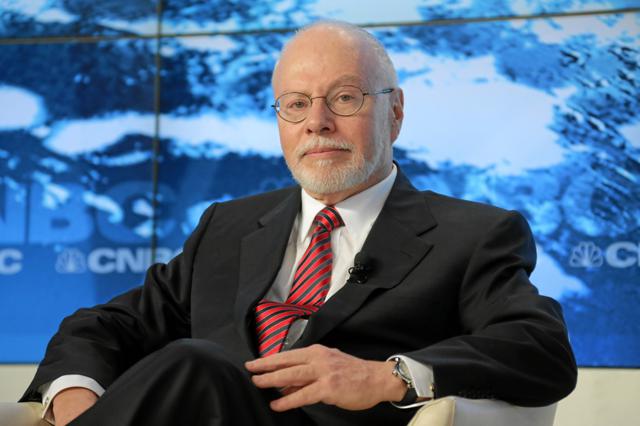 On the topic of Elliott Associates, I am a bit of a Paul Singer groupie. It would be fair to accuse me of being a generally disagreeable misanthropic curmudgeon who has at least something bad to say about almost anyone and yet here is someone who I admire on every conceivable metric. I agree wholeheartedly with his philanthropic, political, and investing priorities. I was a huge fan right up until the point when he more or less conquered a ship owned by the deadbeat Argentine government at which point my admiration was driven right over the edge into groupie territory.
Our portfolio as overlapped with Elliott's on numerous occasions including in Romania.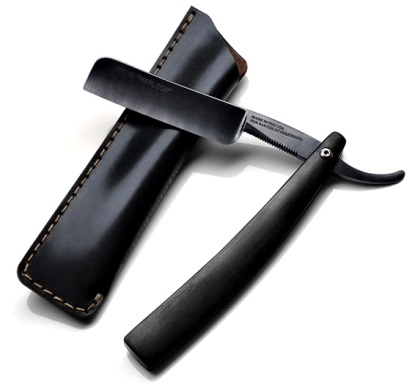 For another investor that I highly admire, there is a new investing series on Seeking Alpha called Investing with an...
More