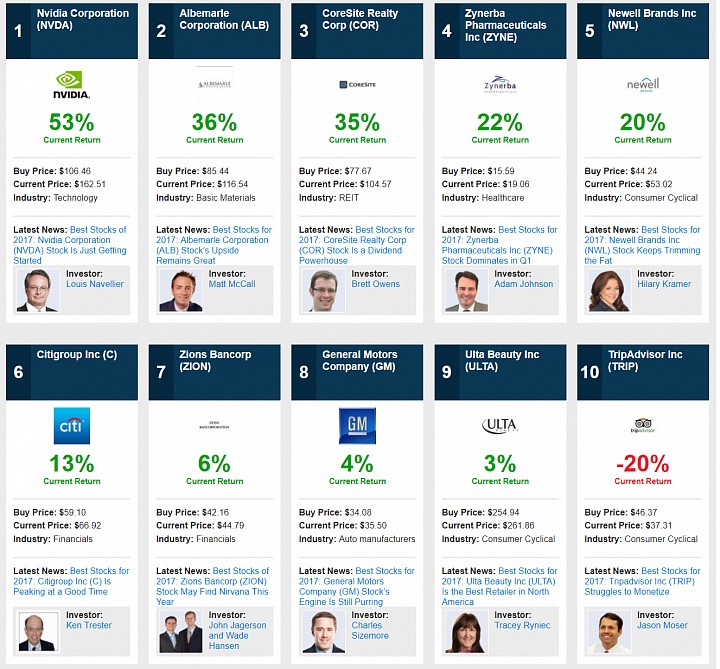 Well, halfway through 2017, I have a little catching up to do. My pick — General Motors (GM) — is sitting in 8th place with a year-to-date return of 4%.
Of course, we still have a lot of time left in 2017… and I've come back from larger deficits in the past. So, we shall see what the second half brings.
InvestorPlace's Jessica Loder did a solid recap of the contest here: The 10 Best Stocks for 2017 Contest – The Experts Lead at Halftime!

The year is just more than half over, and our Best Stocks for 2017 contest has just climbed over its midpoint. And if there's one thing I know about the competition for sure, it's that I wouldn't want to have to guess the eventual winner.

We've already seen some early laggards shoot up by double digits to reach the top spots, while some...
More