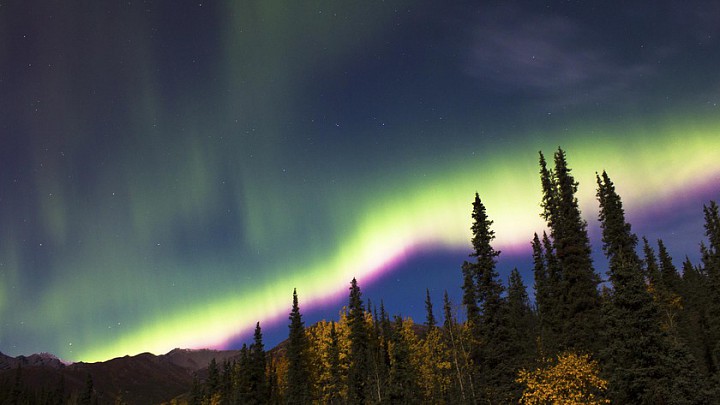 Photographer: Daniel A. Leifheit
The Aurora Borealis over Denali National Park in Alaska.
Get out the popcorn, ye Northerners. Mother Nature is about to put on a show. 

A large solar storm hit the Earth's atmosphere and will tonight illuminate the skies with aurora borealis -- also known as the Northern Lights. They should be visible in the northern plains, the Pacific Northwest and northern New England.

For the best views, avoid city lights and hope the skies are clear. Light from the waning Supermoonmay also interfere. The lights may be visible as soon as the skies are dark and clear, but the best time to watch will be around midnight in each time zone. Here's an AccuWeather map of the viewing area: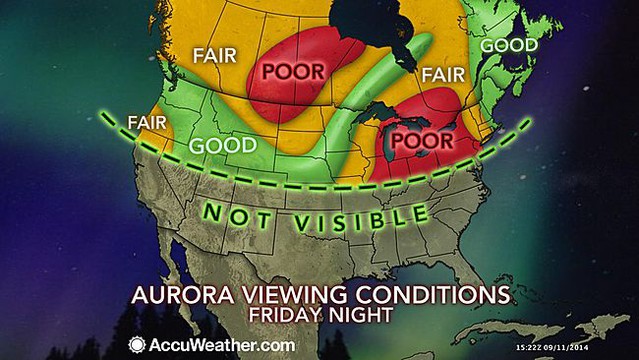 Source: AccuWeather
The storm is rated G3 on a five-point scale -- the biggest in more than a year. The two solar eruptions responsible for tonight's show forced some flights to be rerouted. GPS systems and radio transmissions may also be degraded through tomorrow.