August's premium subscription article is nearly 2,000 words. It covers expected market action for companies reporting earnings this week. Etsy is the stock to watch this week.
Why?
No, this is not due to Mila Kunis saying she bought her wedding rings there for $180.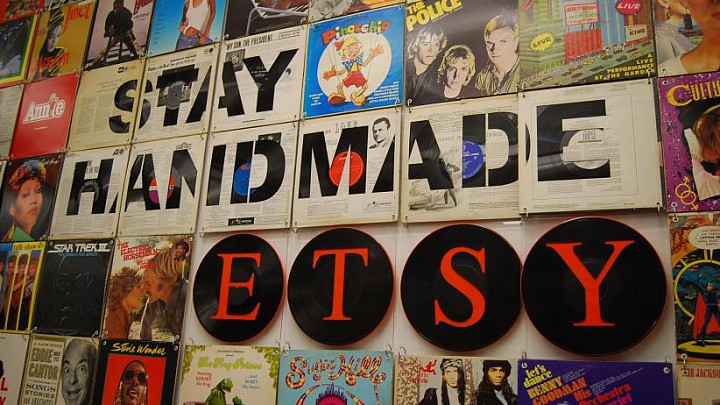 Fitbit (FIT) and Activision (ATVI) should move sharply this week. Last quarter, Activision stunned investors with incredibly strong results. Unless its core users stopped playing Activision games and went outside to play Pokémon Go, expect another beat.
Look around you. Is anyone wearing a Fitbit? If they are everywhere, then get bullish on FIT. If not, avoid.
Etsy (ETSY) may fly to the moon, or plunge. If demand for crafts picks up, Etsy will squeeze out the bears. Copyright infringement is a risk factor. If enforced, the stock will face serious headwinds. Where will it move next?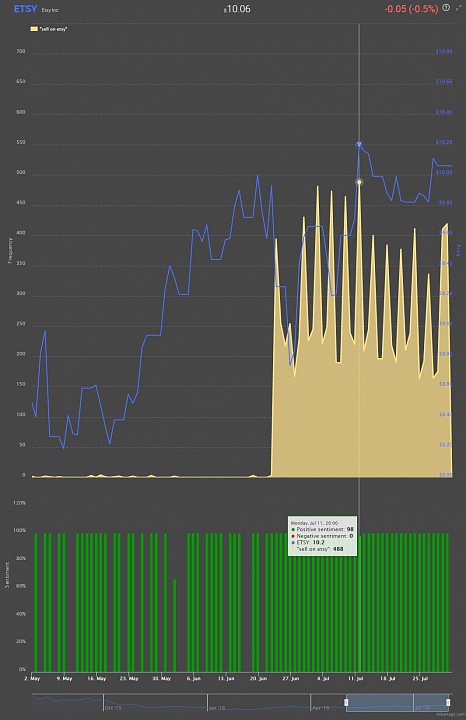 Source: https://www.tickertags.com/
Positive mentions of "Sell on Etsy" spiked many times between June and July. In that time, the stock sunk to $8.80 but bounced back as high as $10.20.
Chances are good that the company will have a positive outlook. A strong quarter from competitor eBay (EBAY) and Amazon.com (AMZN) suggest online shopping is growing sharply. The higher consumer spend online over offline will likely spill over to Etsy's site. By offering a unique handcrafted product, each seller stands to sell enough on volume. More sellers mean more unique products which drive even more buyers to the site.