Nordstrom (NYSE:JWN) has been a frustrating stock for investors to own over the past few years. Shares remain far below the all-time high reached in early 2015, and earnings-per-share growth has disappeared.
Nevertheless, Nordstrom investors should stay patient. The company is reaching the end of a multiyear phase of heavy investment. These investments should start to pay off within a couple of years, which should help Nordstrom stock bounce back at long last.
Big investments
The department store sector has been crushed by Americans' evolving shopping habits in the past few years. Mall traffic has plunged. Instead, consumers are looking to get more bang for their buck and have a more convenient experience. E-commerce and off-price retailers have been the big winners from this shift.
What some investors don't realize is that Nordstrom was very proactive in responding to these trends. It has operated an off-price chain (Nordstrom Rack) for many years, and Nordstrom has doubled the Rack store count in the past five years. It also has a $2.5 billion full-price e-commerce operation. In recent years, Nordstrom has even waded into the online off-price business.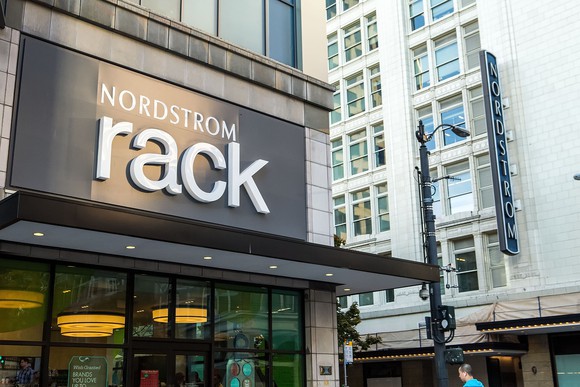 Nordstrom has also pursued a few key opportunities to expand its full-line store base. The company has opened a handful of stores in Canada -- where mall traffic has held up better -- and it is preparing to open a flagship store in midtown Manhattan.
These moves have put...
More