Tuesday gave stock market investors a bounce from yesterday's sluggish beginning to the week, as market participants reacted favorably to generally positive news on the earnings front. A 0.3% rise in the U.S. Consumer Price Index indicated that deflationary pressures appear to be lessening, and that could open the door to a more normal trajectory for the broader economy in the face of likely increases in interest rates by the end of the year. Major market benchmarks rose as much as three-quarters of a percent, and some stocks posted much larger gains thanks to good news for their individual companies. Among the best performers on the day were Harley-Davidson (NYSE:HOG), MakeMyTrip Limited (NASDAQ:MMYT), and UnitedHealth Group (NYSE:UNH).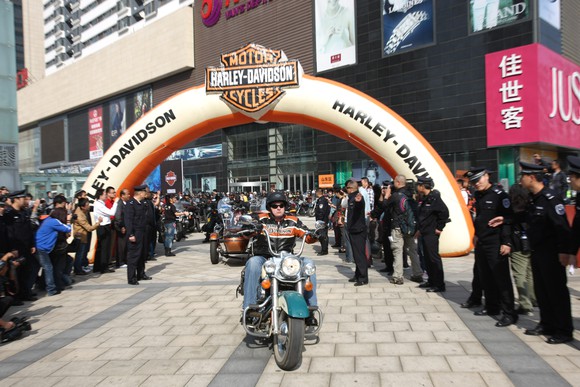 Harley-Davidson motors down the road
Harley-Davidson climbed 9% despite reporting what some investors saw as mixed results in its third-quarter financial report. The motorcycle icon said that its earnings fell by nearly a fifth on a roughly 4% drop in sales compared to the year-earlier period, and even large reductions in share counts weren't enough to keep earnings per share from falling year over year as well. However, the results were better than most investors had expected, and CEO Matt Levatich noted that the company has had to "effectively navigate a fiercely competitive...
More