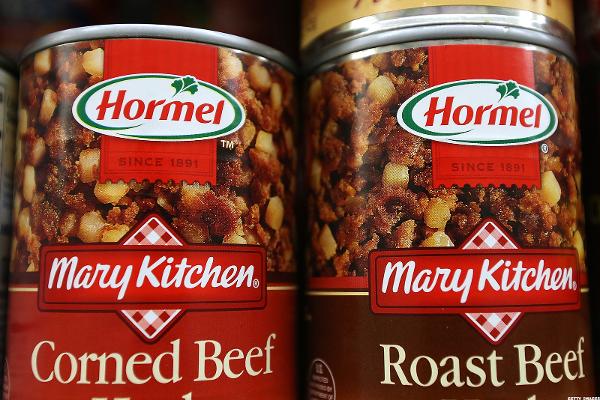 NEW YORK (TheStreet) -- Shares of Hormel Foods (HRL) were upgraded to "outperform" from "market perform" in a note released at BMO Capital Markets earlier today.
The firm, which has a $44 price target on the stock, designated the Austin, MN-based food maker its "Surprise Pick" for the year.
"We think Hormel's balanced business model with remarkably high market shares in niche categories remains underappreciated by the market," BMO wrote in a note.
The firm expects Hormel to generate per-share earnings growth in fiscal 2017 with...
More