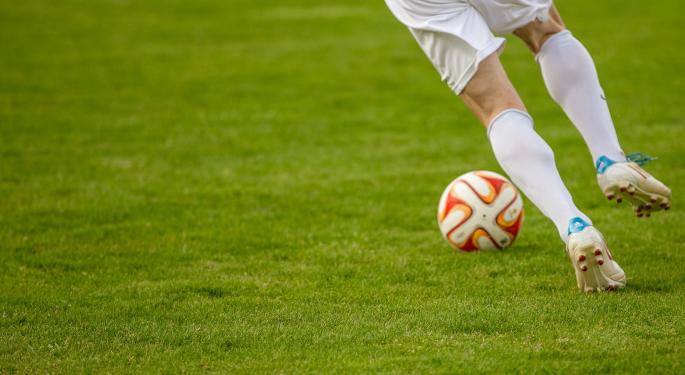 Adidas AG (ADR) ADDYY 1.71% had a "Kardashian moment," Andrea Felsted wrote in a recent Bloomberg Gadfly column.
The column said German company Adidas is "pinning its hopes on a gang of soccer galacticos from Lionel Messi to Gareth Bale," stating the company has "done it with Kayne West."
Felsted noted the Adidas announcement to terminate a "sponsorship deal with Chelsea Football Club six years early," which would result in a "50 million euro ($57 million) payout."
"While the 'mutual decision' was determined in part by the London club's desire for an even more generous benefactor, it comes as Adidas is slashing the number of sports teams it sponsors," Felsted wrote.
The columnist said Adidas is under pressure to increase its operating margin, which is well below that of competitors Under Armour Inc UA 0.75% and Nike Inc NKE 1.72%, thereby making the selection all the more crucial.
Under Armour has Steph Curry, Jordan Speith and Andy Murray on its list, and Nike has been supported by individuals as brand ambassadors as well.
The columnist also pointed to an estimate from John Guy, a Mainfirst analyst, saying that ending the Chelsea deal "would have cost Adidas 390 million euros over 10 years, gives it more firepower to invest in superstars like Messi, Bale, Luis Suarez and Paul Pogba."
"The Adidas portfolio pruning does suggest even more money will go to an already entrenched elite of clubs and players. Yet with the high-spending Chinese increasingly bedazzled by the football circus, there's sure to be plenty more bread to go around," Felsted added.
© 2016 Benzinga.com. Benzinga does not provide investment advice. All rights reserved.