InvestorPlace InvestorPlace - Stock Market News, Stock Advice & Trading Tips
Unless you've been living under a rock, you know the 2016 elections are coming up in November. Shareholders of marijuana stocks like GW Pharmaceuticals PLC-ADR (NASDAQ: GWPH ), Terra Tech Corp (OTCMKTS: TRTC ) and Insys Therapeutics Inc (NASDAQ: INSY ) have much more important votes on their minds than the one to elect the next president.
Marijuana Stocks Watching These 9 States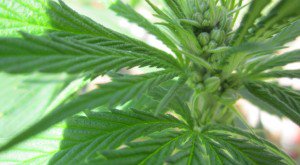 Source: MarihuanayMedicina via Flickr
In the 2016 elections, voters in nine states will be weighing in on marijuana legalization. Montana will be voting on whether to loosen restrictions on its medical marijuana program. Voters in Florida, Arkansas and North Dakota will be voting on legal marijuana for medical use.
Voters in California, Arizona, Nevada, Massachusetts and Maine will all be voting on legalizing weed for recreational use.
Of course, investors of weed stocks will be watching California closest of all.
California made history by becoming the first state to legalize medical marijuana way back in 1996. Not only is California's economy the largest of any U.S. state, it has 53 House of Representative members. These Congressmen...
More