Activision Blizzard seems better positioned to report an earnings/sales beat in Q1'16.
Given the acquisition of King and the impact it will have on the company, I'm fairly certain the stock isn't fully valued.
As such, I have raised my revenue estimate going into the quarter and maintain my full-year $1.90 non-GAAP EPS estimate.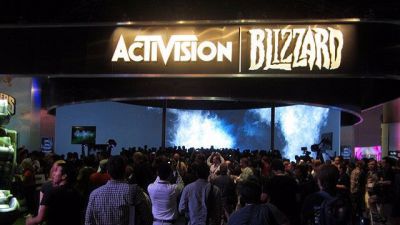 Activision Blizzard (NSDQ:ATVI) will report results on May 5th 2016. The stock seems somewhat undervalued going into the earnings report, as many on the sell side have revised estimates slightly lower in response to third-party channel checks. However, I remain incrementally positive on the company given the depressed valuation, meaningful acceleration of full game digital downloads (margin accretive), and game line-up going into the second half of 2016. However, notwithstanding the difficulties in sustaining revenue growth and integration of King Digital Entertainment, I believe Activision Blizzard is better positioned to deliver a sales/earnings beat going into Q1'16 given the lack of visibility on digital downloads and continued uptake in console hardware over the past couple of months.
The company provided non-GAAP outlook of $800 million in revenue and $0.11 in diluted EPS, which compares to consensus estimates of $811.92 million and $0.12 diluted EPS. The company included in its guidance the revenue/earnings accretion from King Digital Entertainment. Furthermore, the company closed the transaction on February 23rd 2016, according to its recent press release. Analysts are anticipating the company to report 15.5% y/y sales growth, which is mostly driven by the acquisition rather than the strength of ATVI's holiday line-up, despite promising sales figures of Black Ops 3.

Source: Wedbush Securities
Going into the month of March...
More