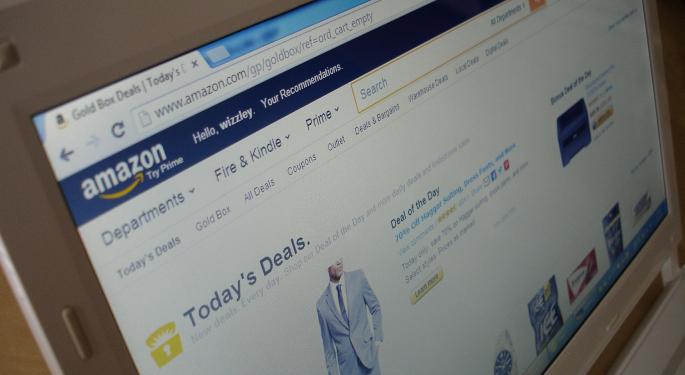 The Washington Post has dedicated an army of 20 newspaper staffers to dig into every aspect of presumptive Republican nominee Donald Trump. Jeff Bezos, CEO of Amazon.com, Inc. AMZN 0.09%, also owns a majority stake in the publication through one of his investment firms.
Speaking as a Trump suggested Bezos is using his "toy" publication "for power so that the politicians in Washington don't tax Amazon." The billionaire real estate mogul also added that Amazon is "getting away with murder on tax."
"He's getting absolutely away," Trump continued. "he's worried about me and he's — I think he said that to somebody, it was in some article, where he thinks I would go after him for anti-trust, because he's got a huge anti-trust problem because he's controlling so much."
Trump's comments on Bezos are consistent with remarks he made earlier this year.
"He [Jeff Bezos] wants political influence so that Amazon will benefit from it," Trump said back in February. "That's not right."
Shares of Amazon were trading nearly flat shortly after Friday's opening bell and were lower by 0.07 percent at $717.44.
© 2016 Benzinga.com. Benzinga does not provide investment advice. All rights reserved.