I have been bearish on the EUR/GBP, and price action last week is changing my mind, but has not proved me wrong. At least the market seen in the daily chart has not turned bullish, though it has maintained sideways action this year - not bearish.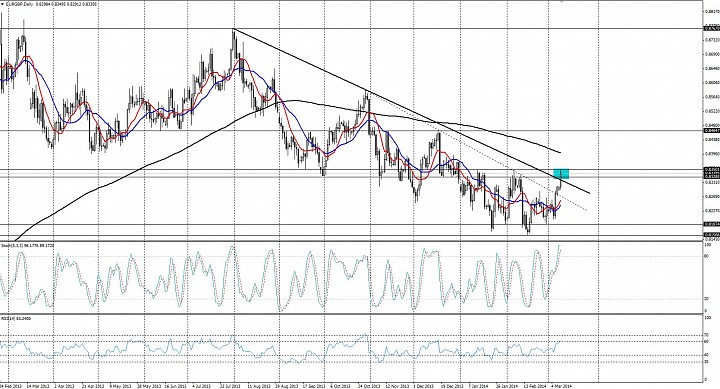 (EUR/GBP Daily Chart)
Strong price action is breaking a falling trendline that goes back to July/August 2013. Coincidentally, the rally is also challenging the 2014 resistance around 0.8350. 
A break above these 2 factors of resistance should be strong bullish signal, shifting the 2014 mode from neutral to bullish. 
In the bullish scenario, the next key level will be the pivot area near 0.8465.