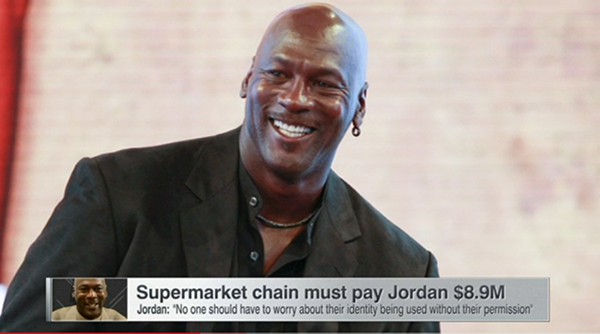 Finally, Michael Jordon's finally seeing some real money. He's donating the proceeds from this judgement to Chicago charities….
"I'm pleased with today's verdict," Jordan said in a statement. "No one — whether or not they're a public figure — should have to worry about their identity being used without their permission. The case was not about the money as I plan to donate the proceeds to charity. It was about honesty and integrity. I hope this case sends a clear message, both here in the United States and around the world, that I will continue to be vigilant about protecting my name and identity. I also hope the size of the monetary reward will deter others from using someone else's identity and believe they will only pay a small penalty."
Hmm. Tell that to the Northwestern players who were trying to unionize, in part, to prevent this very thing.
I guess NCAA players don't count. You can use their name all you want.
"I'm so used to playing on a different court," Jordan told reporters outside the courthouse.