A hawkish Yellen a week ago sparked an exuberant rally because "rate hikes must mean the economy is awesome" but a hawkish-er Yellen today sparked turmoil as the dollar jumped and bonds, stocks, and commodities dumped... (though we note markets had been anticipating some of this move into her statement)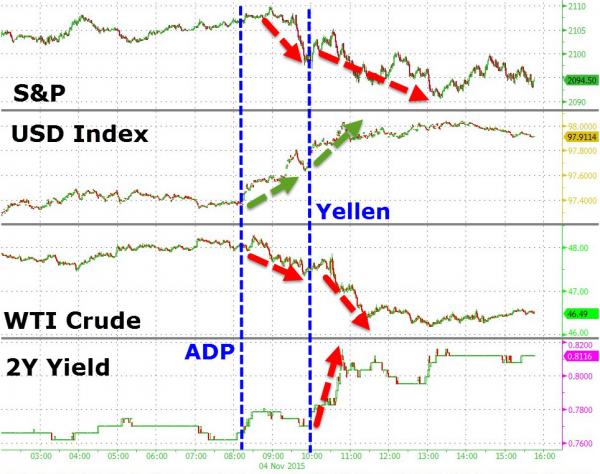 Smashing Dec rate hike odds to 60% (from 50% overnight)
Everyone knows you never go full Hawk-tard...
Still, stocks are holding most of the gains from the Hawkish FOMC statement...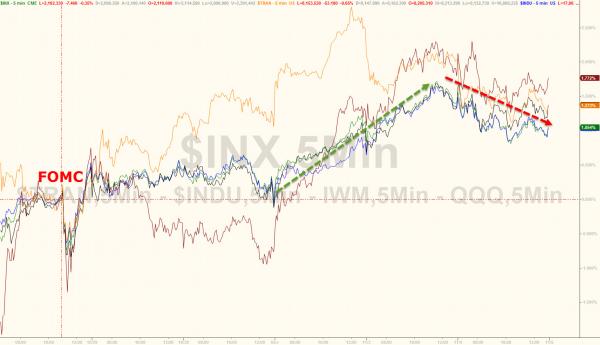 Futures once again show the craziness this week best..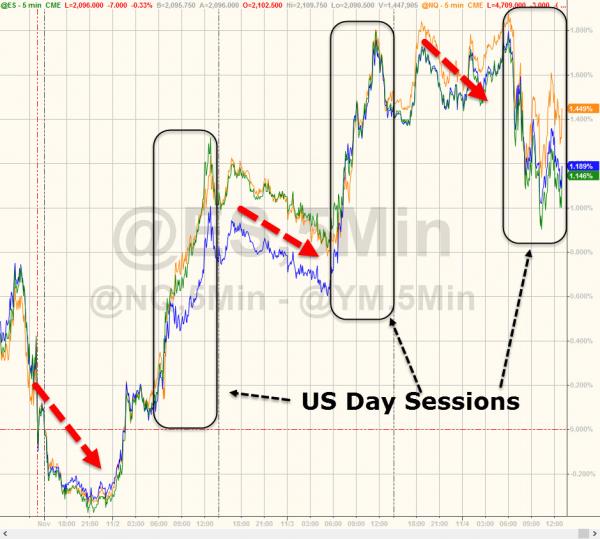 But Trannies were worst today as a late-day panic buying effort as Nasdaq and Small Caps were ramped to unchanged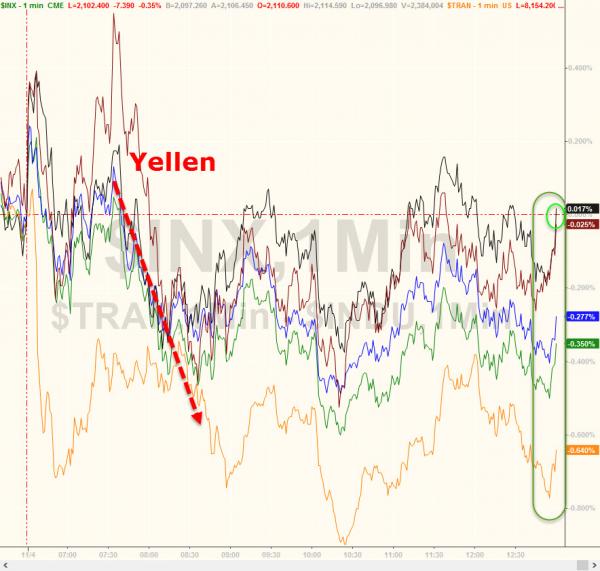 As S&P 2,100 was clearly important to the machines....
TS S&P
Yesterday's credit decoupling extended dramatically after Yellen's comments...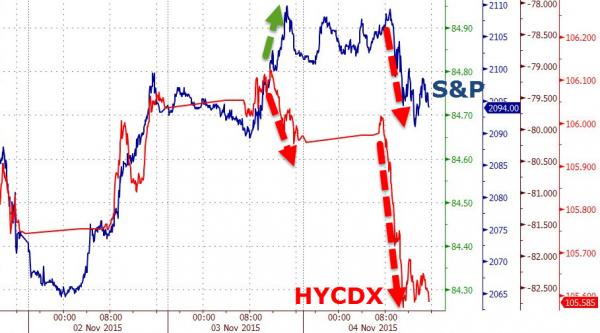 Yesterday's VIX decoupling also extended notably...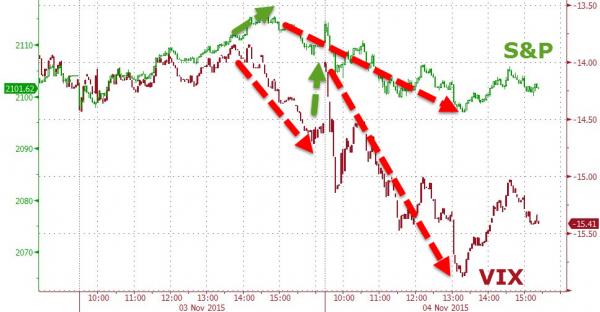 Treasury yields were ugly, although most of the heavy selling pressure was in the short-end... as 30Y ended the day unchanged and 2Y +5bps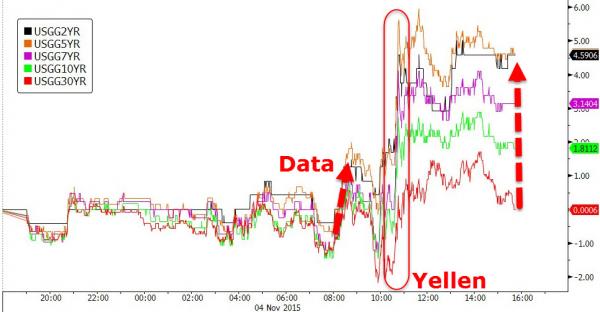 With yields notably higher still from The FOMC statement (again with the short-end underperforming)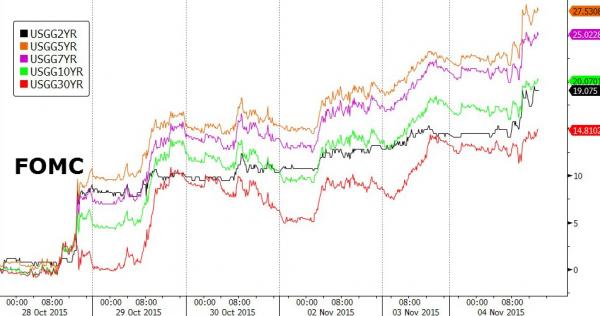 As 2Y Yields hit 4 year highs...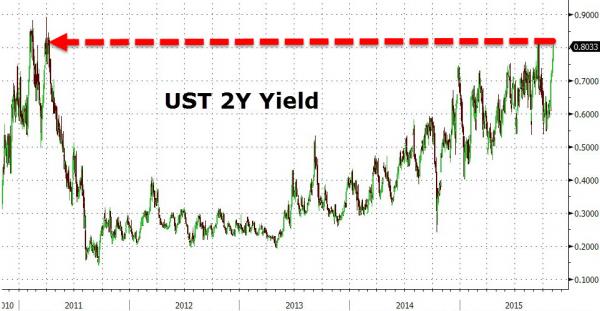 The US Dollar extended gains against the majots - with EURUSD plunging to a 1.08 handle - now up 1.3% sicne Friday...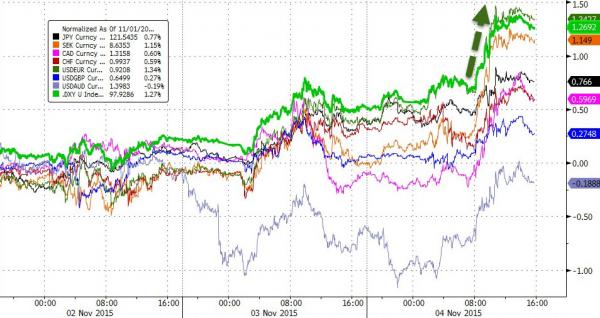 Dollar strength did not help the slide in commodities... with crude worst today but PMs pummeled this week...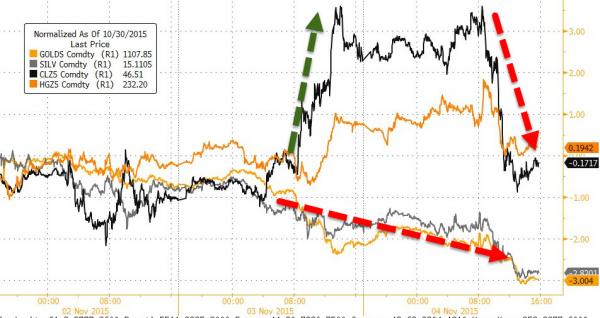 Crude crashed back from yesterday's exubeerant highs after production and inventories rose...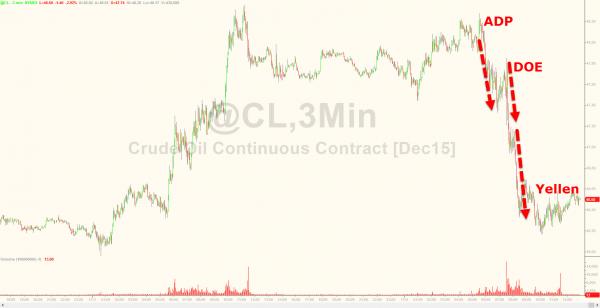 Charts: Bloomberg