The company posted a profit of $196 million, or 42 cents a share, up from $146 million or 31 cents a share a year earlier.
Revenue inched up 1.4% to $3.73 billion. Analysts surveyed by Thomson Reuters forecast per-share earnings at 39 cents a share on revenue of $3.79 billion.
But Dish said it lost 23,000 net pay-TV subscribers in the quarter, compared with a loss of 12,000 a year earlier.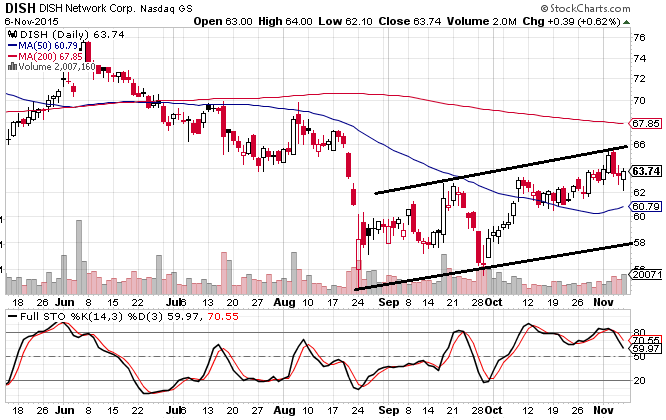 I think stocks can reach 60.8 per share today