With a mere 0.2% rise in manufacturing production (missing expectations of a 0.4% rise), and capacity utilization printing 79.4%, missing expectations of a rise to 79.9%, it is no surprise that overall industrial production missed expectations for the second month in a row. Motor vehicle production fell 0.6% in January and construction supply fell 0.3% - the most in 10 months.

2nd miss in a row for IP...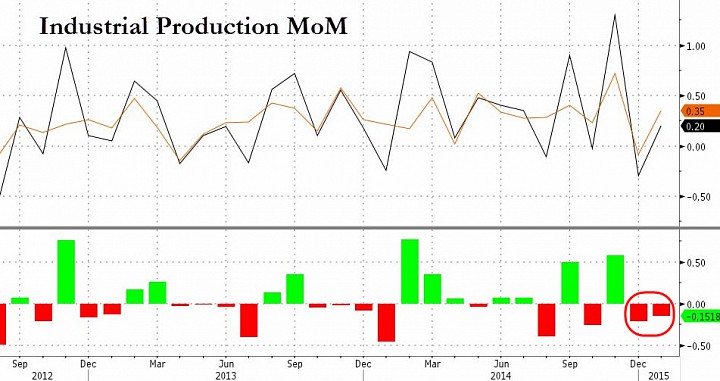 With Construction Supply dropping by the most since April 2014...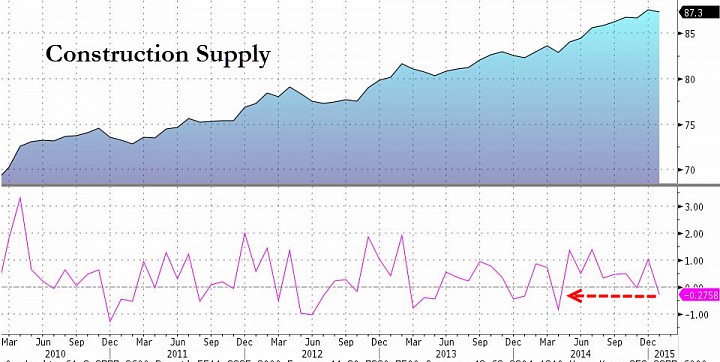 Not exactly the data that confirms the decoupling narrative...
Charts: bloomberg