Just want to throw out a quick chart on EUR/AUD which is hovering above a key month-long support in the 1.5580-1.5665 area. 

EUR/AUD 4H Chart 9/21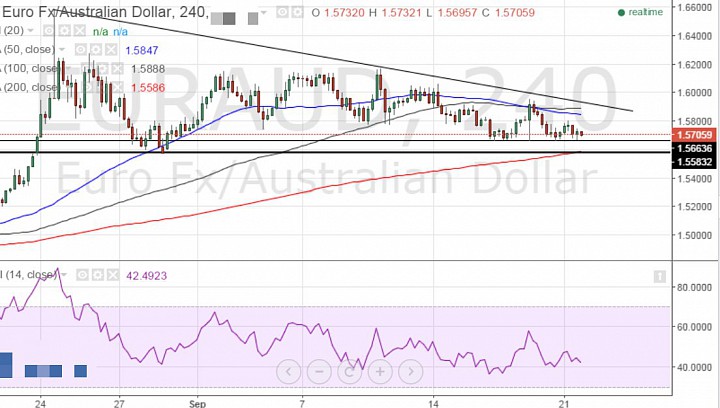 (click to enlarge)

Observations:
1) The prevailing trend before the consolidation was bullish.
2) The consolidation is a descending triangle, which gives it a slight bearish bias. 
3) With the RSI holding above 40 for the most part in the 4H chart, the momentum in this time-frame is still bullish. 
4) Price has neutralized in the past month, but is still above the 200-period simple moving average, giving it a slight bullish bias.

With the current conditions, I would look for support here but limit the bullish outlook to 1.59-1.60 area first. More clues will be needed for a bullish continuation consideration. 

If price breaks below 1.5530, I would look for a significant slide thereafter with downside risk to target (1) 1.53 and target (2) 1.50.