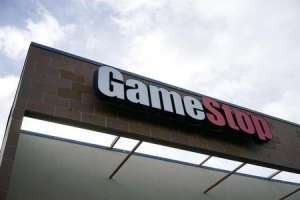 For a long while, GameStop (GME) was one of the most exciting stories on Wall Street. Even though GameStop was a favorite whipping boy stock, for its was supposedly on the verge of extinction in the age of smartphones and tablets, the stock ran all the way up to $57 per share two years ago. It hasn't seen that peak since, as it's steadily fallen to its current level of $38.
GameStop's resilience has been impressive. It's proven that brick-and-mortar video game retailers do have a place, even when many young gamers are choosing to play more games on their mobile devices. The cornerstone of GameStop's profits is its trade-in program, which is extremely lucrative for the company. GameStop reaps high margins from this practice, as it allows the company to sell and re-sell the same product multiple times over.
But GameStop's most recent quarterly earnings missed expectations. This isn't going to soothe investor fears much at all. And, GameStop reduced its full-year outlook as well. It's clear the company's turnaround is far from complete.