At 522,000 new homes sold (SAAR) in August - the highest since February 2008 - it is perhaps worth noting that this 'recovery' remains 60% below the prior bubble peak. Furthermore, this surge to new cycle highs comes in the same month as existing home sales plunged.
Spot The Disconnect #1...
Spot The Disconnect #2...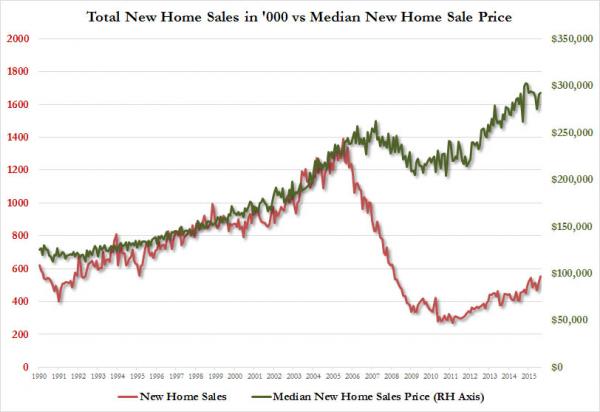 Charts: Bloomberg