China, the world's biggest gold consumer, increased bullion imports from Hong Kong in March as a global price rally stalled and local investment demand showed signs of recovery.
Net purchases climbed to 64.1 metric tons from 42.9 tons in February and 61.8 tons a year earlier, according to data from the Hong Kong Census and Statistics Department compiled by Bloomberg. The mainland bought nearly 76.3 tons compared with 55.1 tons a month earlier, while exports to Hong Kong were 12.1 tons from 12.2 tons. Mainland China doesn't publish the data.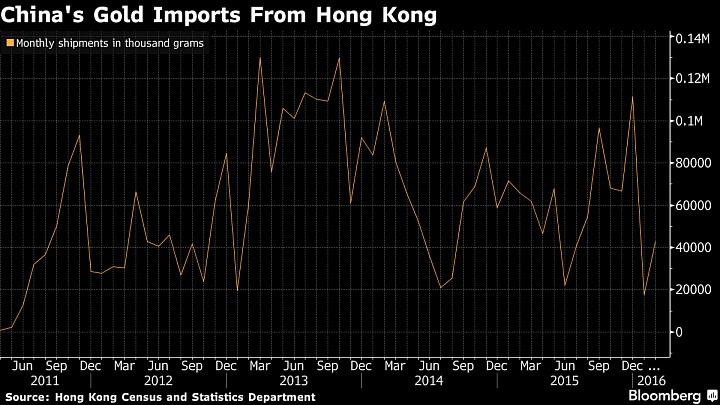 China's gold consumption has been...
More