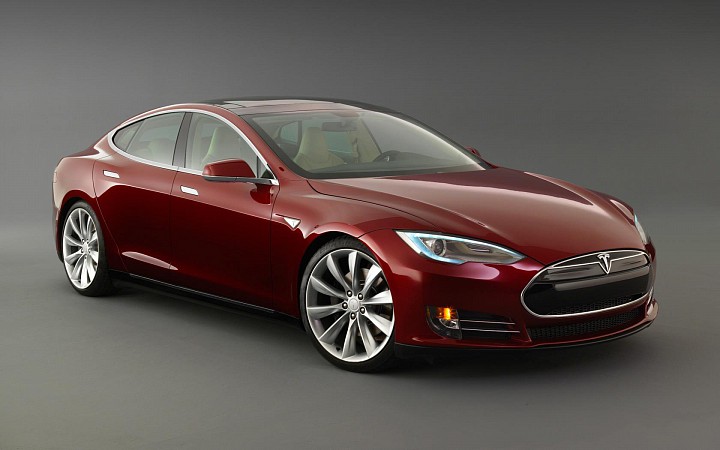 There is a missed Analysis by different Analyst on Tesla(NASDAQ:TSLA) . Mr. Shah is bullish on Tesla on two parameters .
1. Electric car is the future : He said that Electric car is the future of Automobile industry . So entering in this segment will be the early adopter for Tesla.
2. Shah is very much impressed with the Marketing strategies of TESLA for having it's Retail showrooms in Malls itself. We all know there is a huge Footfall in malls so having the showcase in Malls will attract users attentions and can turn up on sales.
He also compared Elon Musk with Steve Jobs on Innovation ground saying : "One day we will be talking about Elon Musk as the next Steve Jobs."
Where as Karl Brauer , a Kelley Blue Book senior analyst is not as confident as Shah. He said that though the marketing strategies are prominent and can increase the sales but he also noted that being a 10 years TESLA still needs to post profit.
Om Monday , Tesla stock got a boost after the remarkable deliveries record for this session. Brauer said that TESLA will have to face a lot of competition in this segment in the next two years.
 Comments by the readers :
"Can't you see that the Saudis are teasing America? Don't be surprised when oil is back to normal. In the meantime, why support them along with the ISIS. Natural Gas from America fueling the electric power plants with the Tesla plugged in."
"Tesla makes a cool car for rich people. The new model is geared to the same people. Gull wing doors with servo motors and sensors costing hundreds per door versus a simple hinge and pin? This guy Musk is not serious about bringing an affordable car to the masses and never has been. It is a niche car and will stay that way."