Under Armour split releasing class C to shareholders and perhaps making their equity more attractive to smaller investors.
With a wave of competition capitalizing on the athleisure trend, Morgan Stanley has reiterated a sell rating on Under Armour.
Although they appear to trade at a premium, Under Armour has lived up to their valuation by performing with consistent growth.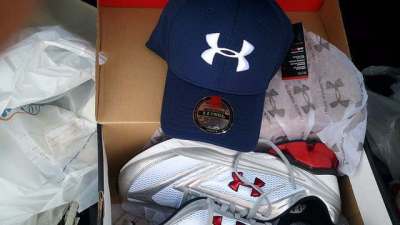 Following Under Armour's (NYSE:UA) stock split in which shareholders received newly issued Class C shares, investors might be more enticed to purchase ownership at the 50% reduced share price. However, Morgan Stanley disagrees.
One of Under Armour's biggest challenges lies in grabbing a share of the women market. While Under Armour believed they would be able to grow their brand among women to the point at which it would account for half of their sales, they may find out that it's not so easy. We are moving deeper into the athleisure trend – years deeper. This is not a fad that will last forever, but certainly one that has drawn a lot of attention in the apparel industry. All the leaders have seen a significant boost due to this new fashion trend, however Under Armour experienced significantly more growth than most. With a 3-year revenue growth rate of 29.3%, Under Armour is simply on fire.
So...
More