As we heard recently, CVS announced that they will rid their stores of tobacco related products.  It appears that neither the company nor its investors were intimidated by the consequences of such a decision.  With that said, they have just released their 4th quarters earning yesterday, the 1st one since the announcement.  The numbers speak the truth, beating sales and profit estimates.  As a result, projections for next-quarters were adjusted positively.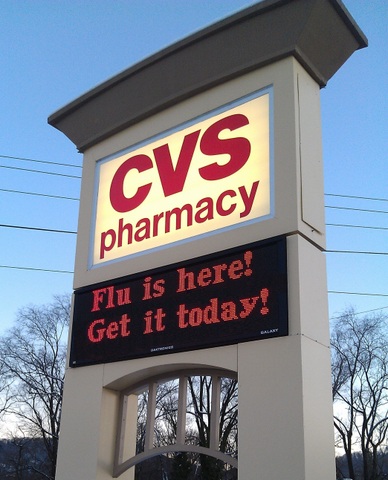 Since the release of the report, CVS shares went up 5% or more reaching $68.55.  Now they expect the 1st quarter earnings to be around $1.05, which is higher than the analyst-projected 96 to 99 cents.
As smooth sailing as it seems currently, the officials know that there will be less money coming in due to lost tobacco sales, but they are confident that they can replace that revenue with ones from pro-health initiatives.