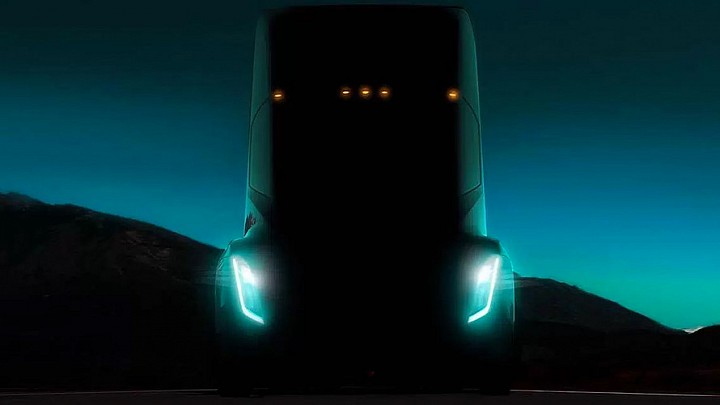 Tesla Inc. this week gets a chance to regain some of its standing with Wall Street as it is set to unveil its newest prototype, an all-electric heavy-duty truck, on Thursday.
Tesla TSLA, +2.87% shares were up more than 1% on Monday, snapping a two-day losing streak and cutting down on November losses that have topped 7%, the stock's worst monthly performance since July.
Chief Executive Elon Musk tweeted Sunday that the Thursday unveiling will be broadcast on the company's site, and again promised a truck that will wow viewers:
Tesla Semi Truck unveil to be webcast live on Thursday at 8pm! This will blow your mind clear out of your skull and into an alternate dimension. Just need to find my portal gun ...

— Elon Musk (@elonmusk)

https://twitter.com/elonmusk/status/929823757635481600?ref_src=twsrc%5Etfw
The semi is Tesla's first foray into commercial vehicles, where a pragmatic take on a cost/benefit analysis would presumably trump cachet, which the company has enjoyed with its passenger cars.
Read more: Tesla's junk bonds are trading under water — and it could spell trouble for Elon Musk
And Tesla is in need of some good publicity. The company earlier this month reported a wider-than-expected quarterly loss and, crucially, Model 3 delays.
Tesla shifted the goal post for producing 5,000 of its mass-market sedans a week to late in the first quarter of 2018, from expectations it would reach that milestone by the end of the year.
The truck's success will hinge on whether it can offer "a compelling return on investment for truck owners/operators," analysts at Goldman Sachs said in a recent note.
There is going to be a trade-off between range, gross vehicle weight, and cost given the potential size of the battery pack required, and Tesla is likely to "upsell its automated driving capabilities with its semi-truck product," they said. That could include the ability to "platoon," where automated trucks follow one leader truck with a human driver on highways.
Little is known about the truck, which Musk first mentioned in April and again in September, when he tweeted an obscured picture of the truck. The unveiling has been postponed twice, as it had been expected for September and then for October before Tesla settled on the Nov. 16 date. He has called the truck "seriously next level," but given no details.
Electric passenger vehicles are primarily luxury purchases, analysts at RBC Capital said in a note Monday. Cost is a factor, but there are also subjective components, they said. For commercial fleets, however, the decision tends to be "purely economic."
Factors to watch include range, which in competitor electric trucks from Daimler and others have reached up to 200 miles, and cost, which is heavily dependent on range, the RBC analysts said.
With the truck, Tesla gets a shot at the $30 billion Class 8, heavy-duty truck market in North America, they said.
Tesla shares have gained 46% this year, compared with 15% for the S&P 500 index. SPX, +0.08% That outperformance, however, disappears on a three-month basis, with the stock down 13% compared with the benchmark's 6% gain.
More