United Airilnes (UAL) and Aer Lingus (AERL) are going to expand their current codeshare agreement.  AERL will codeshare on UAL's non-stop flights that go from Dublin and DC (year-round), and ones that go from Shannon and Chicago's Airport (seasonal only).  The seasonal flights will be operating from June 7 to August 27 this year.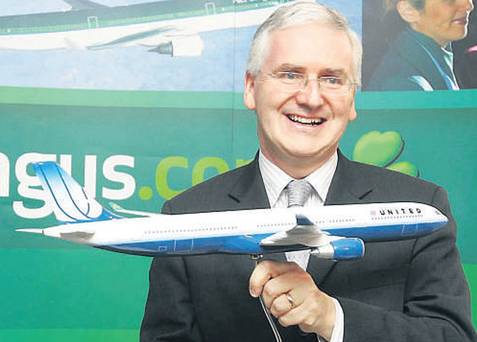 The new codeshare will be only on some UAL flights that go to 51 cities within North America.  United will also codeshare on Aer Lingus's flights from Ireland to London where passengers can make connections to US flights.  Not only that, the 2 airilnes also have a new lounge agreement.  Beginning next month, AERL's business class passengers will be able to enter 21 United Club lounges all over the country.  Likewise, United's BusinessFirst flyers will be able to get into Aer Lingus's Gold Circle Lounge in Dublin.
Like always, I'm a fan of agreements that benefit more and more people.  As a result, this will bring the 2 airlines much closer which will in turn generate additional profits for the both of them.