While US equities suggest all is well and Greece is contained, the less mainstream-news indicators of European stress are starting to flash orangey/red as the surge in spreads across European peripheral bonds since the Greek election suggests Q€ is being over-run. Italian, Spanish, and Portuguese bond spreads are all wider on the year now and up 25-30bps from ther Greek Election (fastest rise in months). Greek bank bonds and stocks remain near record lows and even broad European stock indices are struggling to hold gains post-election.
Greek bank stocks have fallen and can't get up..
and Greek bank bonds are at record lows...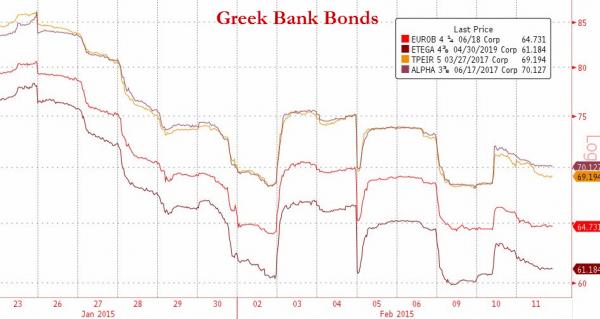 And the contagion is clearly spreading...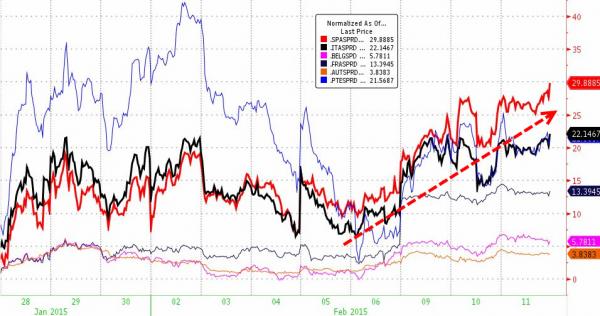 Charts: Bloomberg