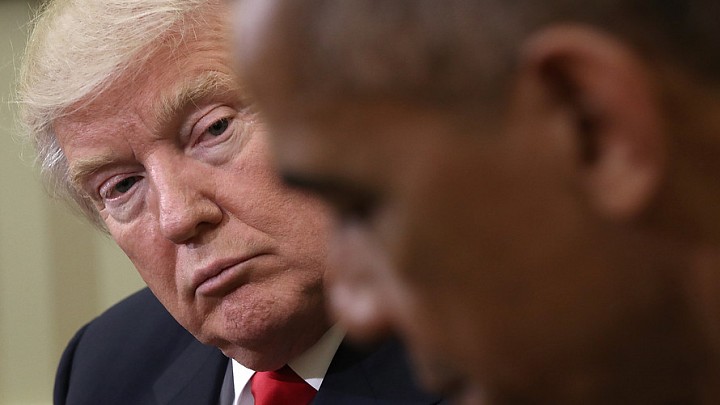 Donald Trump is the nation's president-elect. Wall Street investors have let that stunning outcome of the U.S. race for the highest seat in the land wash over it for all of about two seconds before wagering broadly that there may still be money to be made. Stock markets have mostly soared, with the Dow Jones Industrial Average DJIA, +0.20% touching a record and the S&P 500 SPX, -0.15% climbing as well.
But, the dawn of a new political era has lasting implications that are yet to be felt, especially since the real estate billionaire still needs to cobble together a cabinet, decide on a game plan to implement some of his unconventional policies in his first 100 days in office—and yeah, go through an inauguration.
The markets have seen notable moves as investors reposition in anticipation of the new administration and try to assess what a victory by the billionaire means. Here are some of the areas within capital markets that are most likely to be influenced or already have seen moves on the heels of Trump's victory of Democratic opponent Hillary Clinton:
U.S. equities
So far, stock markets are betting that Trump's fiscal polices, if implemented, would be bullish for stocks that have been waffling up until recently. The thinking is that a plan to increase infrastructure spending and cut corporate and personal income taxes will boost growth prospects, which is bullish for stocks. That notion is one reason the Dow hit a record at on Thursday of 18,807.88 (see chart below).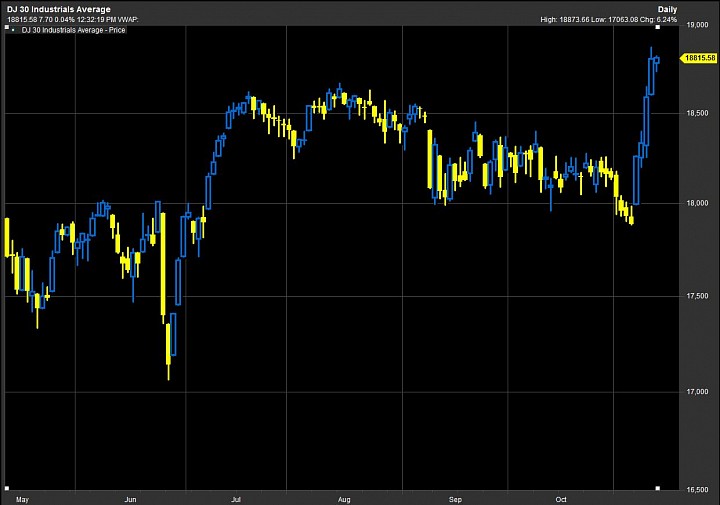 The Dow is on pace for its biggest weekly rise in 5 years, which is surprising considering that some market pundits had predicted catastrophe if Trump emerged victorious. However, many Wall Street investors appeared to awaken Wednesday morning after Election Day emboldened.
Here's how market strategist at Goldman Sachs, including analysts Jan Hatzius and Zach Pandl, put it in their research note published Nov. 10:
Just two days after the election and more than two months before he takes office, president-elect Trump has already left a significant imprint on financial markets. In contrast to many predictions before the election—including our own—and unlike the aftermath of the Brexit vote in the UK, the surprising outcome has generally lifted risky asset prices as well as nominal interest rates.
Read: Trump president-elect as much of a shocker...
More