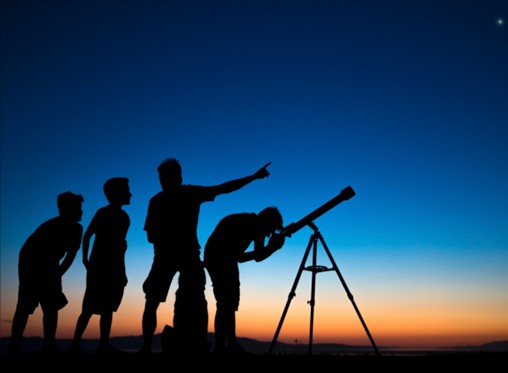 Earning season kicked off in earnest last week with some of the biggest banks releasing their results for Q2. Citigroup (C), JPMorgan Chase (JPM) and Wells Fargo (WFC) all traded lower following the release of their Q2 results on Friday. JP Morgan, for example, posted a strong top and bottom line beat, but also reduced guidance for net interest income- disappointing the market and sending shares down 2%.
This week will bring a further slew of reports- and in advance we wanted to find the top stocks to track to stay one step ahead of the market. We turned to TipRanks' unique earnings calendar which reveals stocks with upcoming reports, and allows you to refine the list to specific sectors, market cap size and analyst consensus outlook. In this case we filtered the calendar to only 'Strong Buy' or 'Moderate Buy' stocks from all sectors and of all sizes.

Now let's delve deeper into what the Street is predicting for these top stocks in the coming week:
Monday Earnings – Netflix

On July 17, internet video giant Netflix (NASDAQ:NFLX) is releasing its Q2 results. We can see that the stock has a consensus rating of Moderate Buy and anticipated EPS of $0.16- a huge improvement from the $0.1 EPS in the same period last year.
Top RBC Capital analyst Mark Mahaney has issued a 'cheat sheet' in advance of the results. He is expecting $0.15 EPS and $2.76 billion in revenue, and lists three key factors to focus on in the report: subscription trends (which should show 600,000 new US subscriptions), domestic streaming margins and international profitability.
With a $175 price target, Mahaney is bullish on Netflix and praises the company's very high satisfaction levels and positive traffic trends in the US, France and Germany.
Tuesday Earnings- Bank of America

Bank of America (NYSE:BAC)- the second largest bank in the US- is due to release its earnings results on July 18. Analysts are predicting EPS of $0.47 up from just $0.4 last year. In fact, the stock has a 'Strong Buy' analyst consensus rating, with analysts predicting average upside of 8.6% over the next 12 months.
Top Oppenheimer analyst Chris Kotowski has this to say: "we continue to believe that BAC and C are the best risk/reward among the universal bank group." However, he adds that "we are lowering our 2Q17 EPS estimate from $0.50 to $0.45, primarily driven by lower trading revenue than we had previously forecast" as well as the early sale of BAC's UK consumer card business.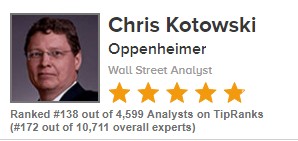 Wednesday Earnings- Qualcomm (QCOM)

This stock has a mixed Moderate Buy consensus from the Street, with analysts conflicted on Qualcomm (NASDAQ:QCOM) following its patent battle against the mighty Apple (AAPL). Also note that the predicted EPS of $0.7 is down from $1 last year.
Five-star Stifel Nicolaus analyst Kevin Cassidy reiterated his QCOM buy rating with a $65 price target (14% upside) on July 13. Cassidy admits that the Apple legal battle will continue to weigh on share prices, especially as both sides have very strong legal arguments, but is hoping that stalemate will ultimately lead to an out-of-court settlement.
Thursday Earnings- Microsoft (MSFT)

The expected EPS of $0.71 is almost exactly in-line with last year's $0.7 EPS. Microsoft (NASDAQ:MSFT) has a very strong rating on TipRanks- in the last three months the stock has received 16 buy ratings and only 1 hold and 1 sell rating, but the price target is only 3% above the current share price.
Morgan Stanley's Keith Weiss says MSFT is being underestimated by the Street. His $80 price target comes in $5 higher than the average. Weiss says, "Microsoft is back to showing durable double-digit EPS growth — and investors should be willing to pay a higher multiple for that growth." He lists strong free cash flow, cloud potential (of $30 billion), and big AI investment as reasons to be bullish.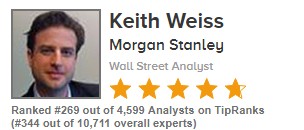 TipRanks tracks over 4,500 analysts and ranks them, in real-time, based on the success and average return of their stock recommendations.
The post These are the top earnings reports to track next week appeared first on TipRanks Blog.