I am going to keep this simple. I was bearish on the EUR/USD in July, especially in the second half. however, the inability to break below 1.08 and the price action since then has convinced me otherwise. Now, I was looking for resistance around 1.12 again, but the failure to retreat below 1.10 this week suggests that the bulls are still in control. I still think this is a short-term thing, within the context of the medium-term consolidation, and a longer-term bearish market.
EUR/USD Daily Chart 8/20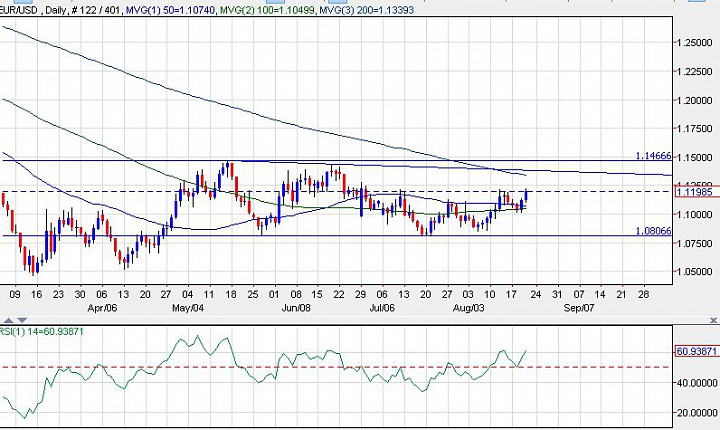 (click to enlarge)
There appears to be some short-term bullish bias and momentum. I would refrain from trying to short EUR/USD until it gets a little bit higher, as price approaches 1.14. I would start looking for signs of topping around 1.1350, which can happen in the next couple of weeks. 
Now a break above 1.1466 should open up a bullish outlook in the medium-term and limit expectations of subsequent bearish attempts to 1.11 (lower middle part of the current range between 1.0 and 1.1466.)