Deutsche Bank has compiled its asset performance review for January which shows the bonds, stocks, commodities, and currencies which performed the best and worst during the month.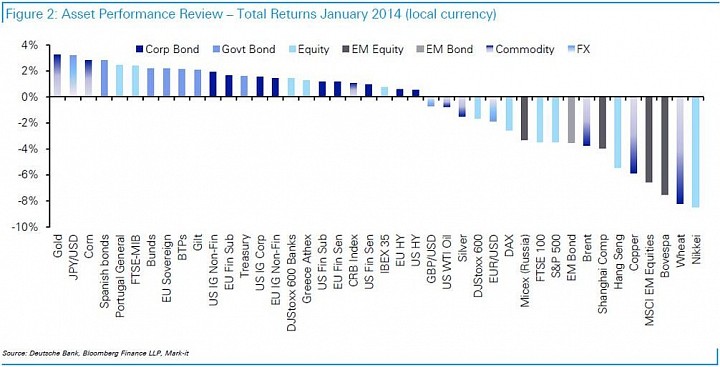 Leading the list are gold and the Japanese Yen as traders flee the carry trade and look for safety in the yellow metal. They are followed by corn (don't ask me about that one) and Spanish bonds which is an interesting one, but makes sense if money leaving the emerging market space is looking for a home with a decent yield in the European periphery.
On the other end of the spectrum we have the Nikkei which is down 10% since the start of 2014. After rallying close to 60% in 2013, a 10% correction on the back of a rising Yen makes sense. Wheat, Bovespa (the Brazilian exchange), the MSCI emerging market equities index, and copper round out the worst 5 performers.