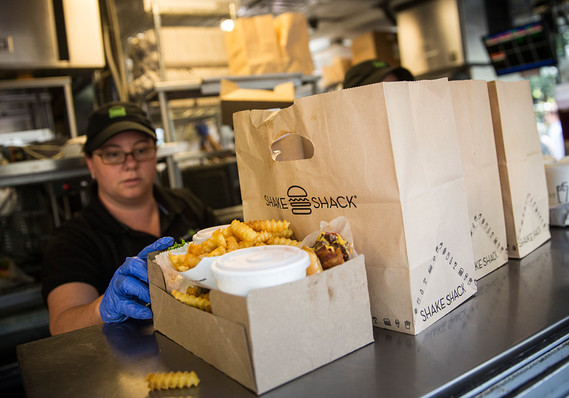 Shake Shack Inc. reported a second-quarter same-store sales decline of 1.8%. But executives and analysts believe investors should overlook that figure because of the burger chain's small base during the period.
Retailers and restaurants use the same-store sales metric as a way to capture sales at stores that have been open for at least a year. For retailers with big networks of stores, that allows them to offer a view of the fundamental business in an apples-for-apples comparison to a period in the past that does not include closures or stores open for a short period. But for a growing company that is still opening many new outlets at a fast pace, the metric is less useful.
Chief Executive Randall Garutti said the company's SHAK, -5.46% comp base for the second quarter was 37 locations, "or fewer than half from the total number of Shacks in operation," according to a FactSet transcript of the earnings call. There are now 75 domestic...
More