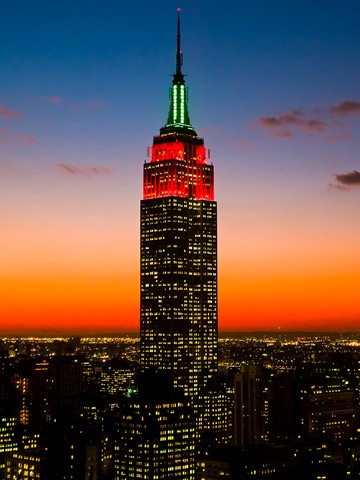 Each year, approximately four million tourists make their way to the top of the Empire State Building with an obvious reward in mind: those breathtaking views of the Big Apple. But can investors who buy into the new real estate investment trust that owns King Kong's favorite skyscraper expect a big payoff as well?

They're just starting to find out: The Empire State Realty Trust ESRT +1.69%  , which owns the building and other properties, went public on Tuesday, selling 71.5 million shares for $13 each and raising $929.5 million in the process, according to a Wall Street Journal report. As of early Wednesday afternoon, the company was up 35 cents, or 2.69%, in its first day of trading on the New York Stock Exchange.
http://www.marketwatch.com/story/should-you-buy-the-empire-state-building-2013-10-02
So, would you buy the Empire State Building?