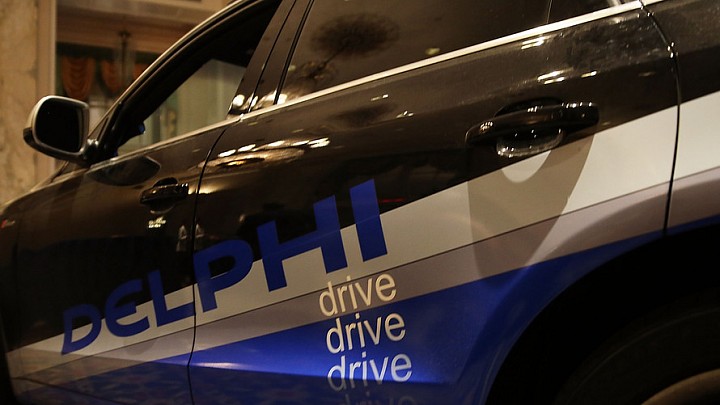 To hear most car makers tell it, the driverless car revolution is already upon us.
But what does that mean for investors?
It's hard to see how driverless cars will change the fundamentals of most auto makers in the next few years. Tesla clearly has its hopes tied up in the rapid growth of its electric vehicles — as well as its energy solutions that include lithium batteries and solar energy, which seem much more important to investors than any Autopilot upgrades. Legacy auto maker Honda booked about $33.5 billion in revenue last year, including sales of motorcycles and lawn mowers and other machines, so it's difficult to believe that self-driving cars will become a material driver of this stock anytime soon.
On the other hand, companies that make components for these cars — namely, the high-tech semiconductors, sensors and software that make autonomous driving possible — could see their business boom.
A report by my colleague Therese Poletti last year called out chip makers as the biggest area of potential for investors. She quotes one expert's prediction that the "world market for automotive semiconductors grew to $30.3 billion (in 2015), and is expected to hit about $41 billion in 2020."
So which chip, software and component manufacturers are best positioned to cash in as autonomous cars hit the open road with more onboard technology than ever before?
Here are seven to watch:
Founded in 1997 with a focus on vehicle safety, Autoliv Inc. ALV, -0.10% used to be known simply as the world's leading airbag manufacturer. But the Swedish company has taken the tech revolution seriously and has branched out into crash sensors, brake controls and features that offer night-driving assistance.
Clearly, there is only a small step between those technologies and a fully driverless car — and with an existing suite of technology that prevents crashes autonomously, one could argue Autoliv has put the most important part first.
With about $8 billion in...
More