The Pound continues to perform well since last week's BOE Inflation Report, as the broad story - that the BOE may raise interest rates earlier than previously anticipated - remains.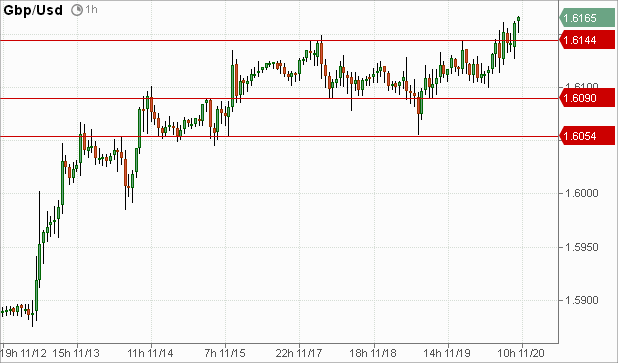 From a technical perspective, it seems the pair is making a move to break-out of its recent consolidation range between 1.6055 and 1.6145. While its early in the break-out, there has already been a good 4-5 hour tussle between bulls and bears and so there may be reason to think the pair has further to go now that it has cleared this range. 
I talked about such a move earlier this week, so you can have a look at the chart from then for a look at some possible upside targets (I'll reproduce the image below).