Metal prices are firming up. Even Steel and iron ore had an uptick in base pricing. This is good news for mining companies. The usual suspects: BHP Billiton (BHP), Rio Tinto (RIO), and Vale (VALE) may all benefit, but the time is ripe for one small firm to rebound.
Cliffs Natural Resource (CLF).
Steel prices settled above $520 per ton, up from below $400 in Cliffs' fourth quarter. Cliffs' stock responded positively since January.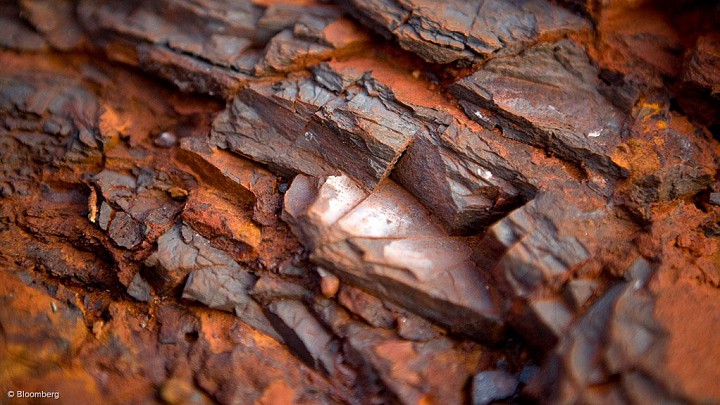 Investors may have gotten caught off-guard on Cliffs' rebound. A look at mentions (by frequency) for "steel" tells a different story. Interest for steel did not change much since last year in September, according to this TickerTags.Com chart: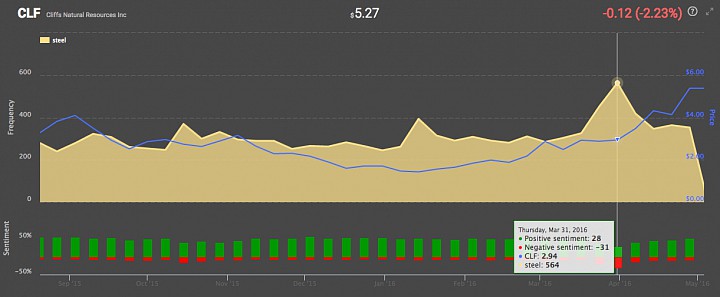 Source: https://www.tickertags.com
Interest for steel held steady. The biggest spike happened on March 31. Despite negative sentiment outweighing positive sentiment, shares of Cliffs Natural continued climbing higher. When the company reported first quarter results on April 29, management singled out short-sellers.
The CEO even called-out short-sellers, waging war against them on the conference call.
The company's primary focus in returning value to shareholders hurt bears in the quarter. Cliffs lowered CapEx where it could, cut expenses, and benefited from higher metal prices.
Even with the Northshore starting up again this month in May, Cliffs will keep to about $50 million in idle expenses. This is good for shareholders. Cliffs keeps its assets running at minimal negative cash flow. If metal prices strengthen this year, Cliffs stock will soar.