Adam Hartung has more than 30 years of practical experience developing and implementing successful strategies to take advantage of emerging technologies and new business models.
He is currently CEO of Spark Partners, Content Laboratory, Inc. and Soparfilm Energy Corporation. Additionally, Adam Chairs the Audit Committee on the Board of Directors for Six Dimensions Global (SIXD,) and has been on the Board at several privately held companies. Adam provides board advisory services via the National Association of Corporate Directors (NACD) where he is a Fellow and regular speaker on risk management across multiple industries.
Adam is the No. 1 Leadership columnist for Forbes.com with over 3 million readers, and quarterly Leadership columnist for CIO Magazine. He has been featured in dozens of journals, including Adweek, Washington Times and BBC television.
Adam received his MBA from the Harvard Business School with Distinction and continues to travel the globe leading risk management workshops as well as conference and management meeeting keynotes.
SHARE ON: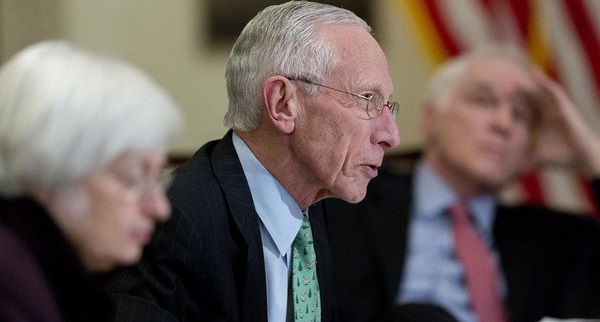 Last weekend the Federal Reserve Board's leadership met to discuss the future of America's monetary policy. Reports out of that meeting, like reports from all Fed meetings, are long, tedious, and pretty much say nothing. Every analyst tries to interpret from the Governor's statements what might happen next. And because the Fed leadership is so vague, and so academic, the analysts inevitably never guess right.
This bothers a lot of people. There are those who want a lot more "transparency" from the Fed – meaning they want much clearer signals as to what is intended, and usually specifics as to intended actions and a timeline. Because the Fed's meetings are so cloaked and opaque, some congress members actually want to do away with the Fed, or regulate it a lot more closely.
But for most of us, most of the time, the Fed is pretty much immaterial. When the Fed matters is when there are big swings in the economy, which happen quickly. Then their action is crucial.
Why small changes in interest rates don't really matter to most of us
Take the debate right now over a quarter point rise in interest rates. How does this affect most people? Not much. If you have credit card debt, or a car loan, your interest rate is set by the financial institution. And you may hear people talk about zero interest rates, but you know your rate is a whopping amount higher than that. And you know that a quarter point change in the Federal Funds rate will not affect the interest on those loans.
Where you'll see a difference is in a mortgage. But here, is a quarter point really...
More