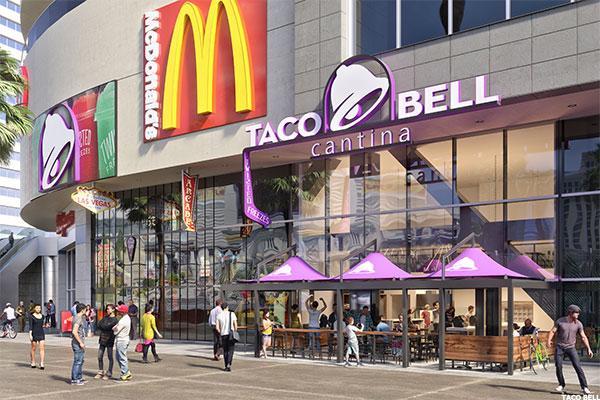 Taco Bell still sees a future where it's your local dive bar.
The taco and burrito seller's parent company, Yum! Brands (YUM) , said Tuesday it will open a flagship 24-hour "Cantina" restaurant in the heart of the Las Vegas strip this fall. The restaurant will serve alcoholic beverages such as beer, wine and sangria alongside the chain's standard cheap Mexican grub and new tapas-style small-plate offerings.
Taco Bell opened its first Cantina restaurant...
More