MasterCard (MA) failed miserably at $100 today. The stock has failed at this area since last August. In fact, the price action on Thursday looks like a reversal and a potential head & shoulders pattern setting up.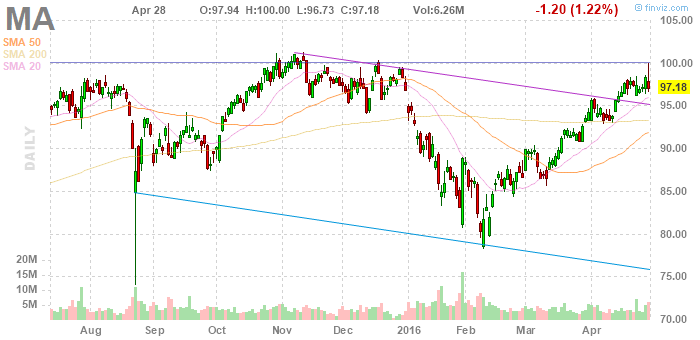 The key to the investment story remains that MasterCard faces higher incentives in a stable revenue growth environment pressuring EPS growth. The stock trades at 23x '17 EPS estimates making for a very expensive stock. The market looks at the upside potential as payments constantly shift from cash to digital methods, but the market wants to ignore that operating margins are unsustainable long term at 55%. 
My recommendation is to dump the stock near $100. 
Disclosure: No position