Cracks are forming at the seemingly once-invulnerable top of the NASDAQ as Wall Street realizes that the FANG group - Facebook Inc (NASDAQ: FB ), Amazon.com, Inc. (NASDAQ: AMZN ), Netflix, Inc. (NASDAQ: NFLX ) and Alphabet Inc (NASDAQ: GOOGL , NASDAQ: GOOG ) - were never going to work hand in hand with the rest of the computing giants, much less each other. The recent launch of new cloud computing systems from Microsoft Corporation (NASDAQ: MSFT ) only shows how fiercely the competitive tech tides can turn.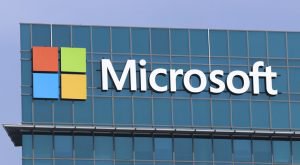 Source: Shutterstock
For one, MSFT has scale and a home-court advantage on its side. Its commercial cloud-driven data solutions are racking up $15 billion per year in revenue, and where the new Azure generation is concerned, that cash flow is growing 90%-100% year over year.
As the upstart, AMZN has done extremely well rolling up the easy accounts that really only need to share storage space on the company's vast server farms. This is the low end of the cloud, though, selling access to computing infrastructure as a utility. And while those easy pickings have helped grow Amazon Web Services (AWS) to roughly the size of the Microsoft cloud, 42% growth in that space isn't even half of what Azure has been producing.
Believe It...
More