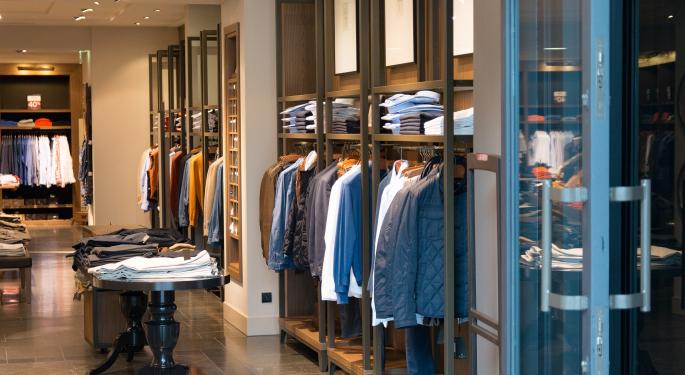 Last week, the market reacted strongly to weak numbers reported by department stores like Macy's, Inc. M 1.57% and J C Penney Company Inc JCP 2.51%. Some commentators began to question the strength of household spending, wondering if these results signaled a sort of "consumer recession."
Citi wholeheartedly disagrees. Analysts said the weak numbers had more to do with who was reporting than with softness in consumer spending overall.
Amazon, Home Depot Have No Consumer Complaints
Citi analysts point to impressive results from Amazon.com, Inc. AMZN 0.1% and Home Depot Inc HD 1.66% as evidence that the American consumer is fine. Measuring the strength of the consumer by their spending at malls and department stores may be missing the mark, as these are the most structurally challenged retailers.
This isn't a new phenomenon. Earlier this month, Aeropostale filed bankruptcy, as did American Apparel and Wet Seal last year. Consumer spending has been trending away from clothing and footwear and more towards technology and recreational experiences.
Expect Stronger Results From TJX And Ross Stores
Citi believes off-pricing stores like those operated by The TJX Companies TJX 3.45% and Ross Stores ROST 2.61% will benefit from sales "up for grabs" due to reduction in store counts at many of the big department stores. Each of these stores represent a certain amount of sales that Citi believes will be snatched up by off-price stores seeking to claim market share.
Citi maintained their Buy rating on both the TJX Companies and Ross Stores, with price targets of $88 and $65, respectively.
© 2016 Benzinga.com. Benzinga does not provide investment advice. All rights reserved.