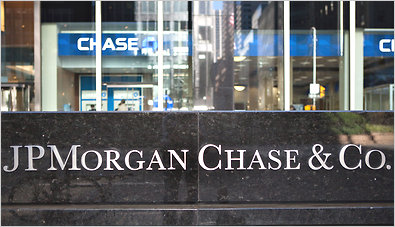 (Source: NY Times) 
According to Seeking Alpha, the Federal Housing Finance Agency is fining JPMorgan (NYSE:JPM) a total of $6 billion for bad mortgage bonds. The company also has to pay between $500 and $600 million over the issues with the London Whale. It seems that JPM has been in the news over the past few days for all the bad reason. Today the stock fell on open but it is still up 14.58% year to date.
The appealing thing to me about the JPM stock is that it is trading at book value and it has a very low PE. In general, most bank stocks are trading at or below book value with relatively low PEs. Citigroup (NYSE:C) is trading with a P/B of 0.78 and a PE of 15.3. Bank Of America (NYSE:BAC) is trading with a P/B of 0.70 and a P/E of 31.3 which is higher than most financial companies.
Should we be valuing these banks more?