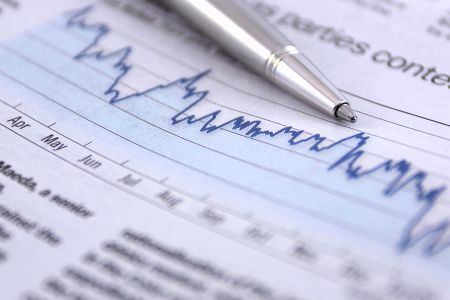 Housing starts show an abnormal uptick in September, potentially setting the stage for a lucrative period of seasonal strength for home building stocks.
**NEW** As part of the ongoing process to offer new and up-to-date information regarding seasonal and technical investing, we are adding a section to the daily reports that details the stocks that are entering their period of seasonal strength, based on average historical start dates.   Stocks highlighted are for information purposes only and should not be considered as advice to purchase or to sell mentioned securities.   As always, the use of technical and fundamental analysis is encouraged in order to fine tune entry and exit points to average seasonal trends.
Stocks Entering Period of Seasonal Strength Today: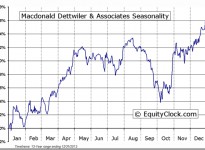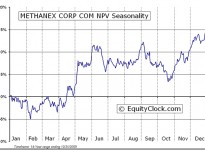 The Markets
Stocks recorded another mixed session on Tuesday as the Health Care sector once again weighed on the broader benchmarks.  Drug pricing concerns continue to have a significant impact, sending the S&P 500 Health Care sector into a sharp decline.  The sector benchmark turned lower from its 50-day moving average, seemingly on course to chart another low in its intermediate trend of lower-lows and lower-highs.  The sector has more than doubled since hitting a low in mid 2011 and a retracement of some magnitude was certainly due as investors seek to book profits and reallocate to other areas of the market.  Potential support below the September low on the sector benchmark is evident around 700, or over 10% below present levels.  Below that, investors may want to prepare for a retracement as far back to 425, the level from which the sector broke out following a multi-year range bound trend that spanned from 1999 to 2012.  Seasonally, health care usually reaches a peak to is positive seasonal trend in and around October, but, clearly, fundamental influences are having an opposite impact.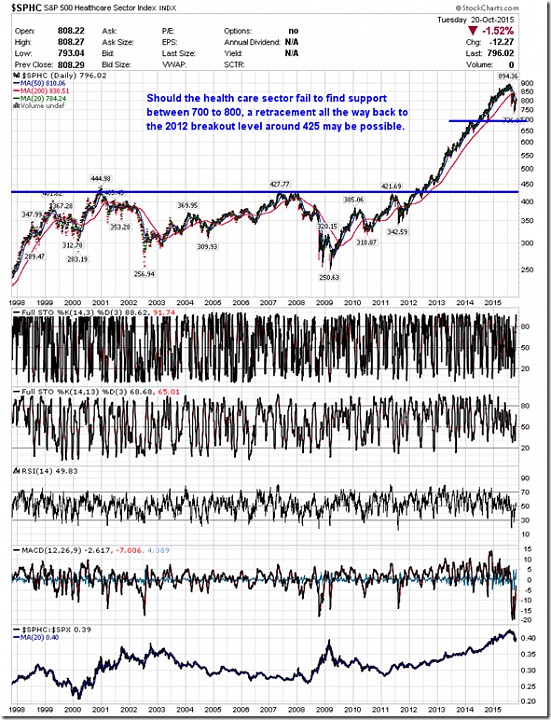 HEALTHCARE Relative to the S&P 500

With the weight imposed by the health care sector, the S&P 500 Index struggled between positive and negative territory throughout the session.  The large-cap benchmark charted what appears to be a "spinning-top" candlestick formation, precisely at resistance of 2040; the benchmark hit a high of 2039.12.  This signal of indecision suggests that investors are reluctant to stick their nose out in placing new bets as this significant level of resistance.  As suggested yesterday, a catalyst may be required to fuel a breakout.  While the S&P 500 Index battles with horizontal resistance, the TSX Composite is battling with declining trend-line resistance, now around 13,900.  These are critical levels for each benchmark.  The ongoing reaction will have an important role in determining the early success of the best six months of the year for stocks that starts at the end of October.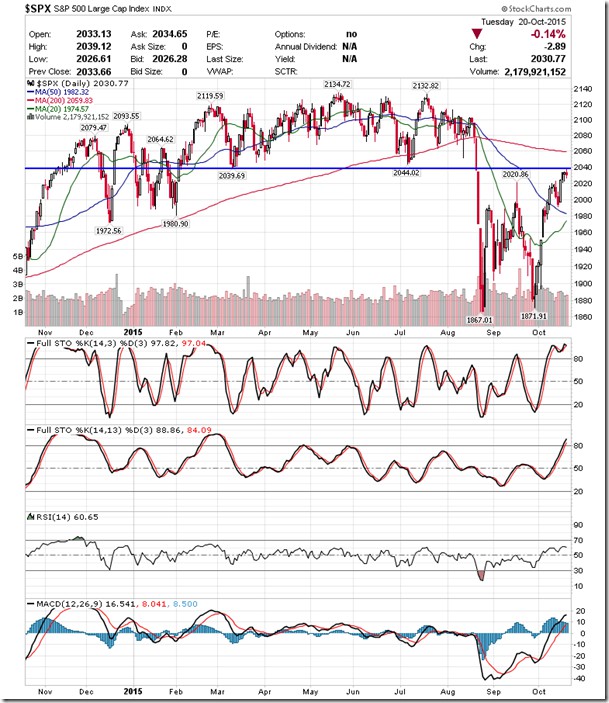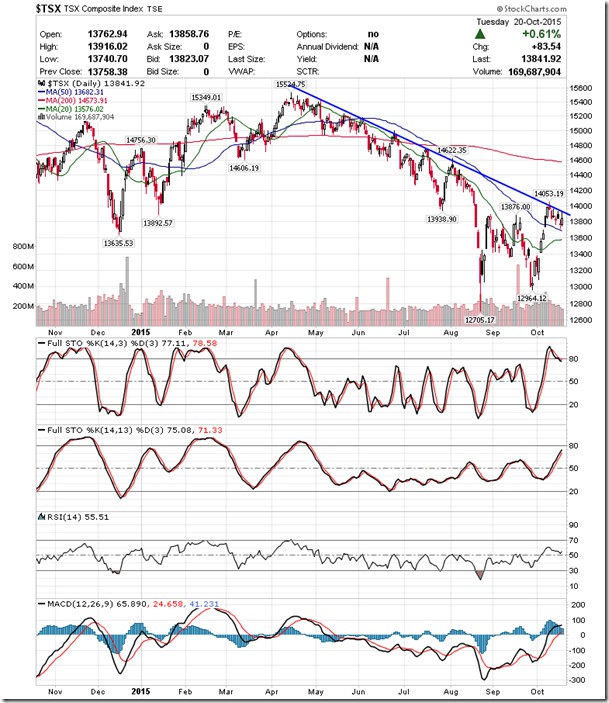 While equity benchmarks battle with resistance, bond funds, such as the iShares 7-10 year treasury bond ETF (IEF), continue to be supported as fixed income investors remain sceptical of the equity market strength.  The intermediate bond fund is pushing up against resistance around $109.  Seasonally, strength in the treasury market typically comes to an end in October, leading to a rotation of assets away from these safe-haven investments and into the riskier equity sectors, giving boost to broader market benchmarks.  Should this shift fail to materialize, it could speak volumes as to investor confidence in the period of equity market strength ahead.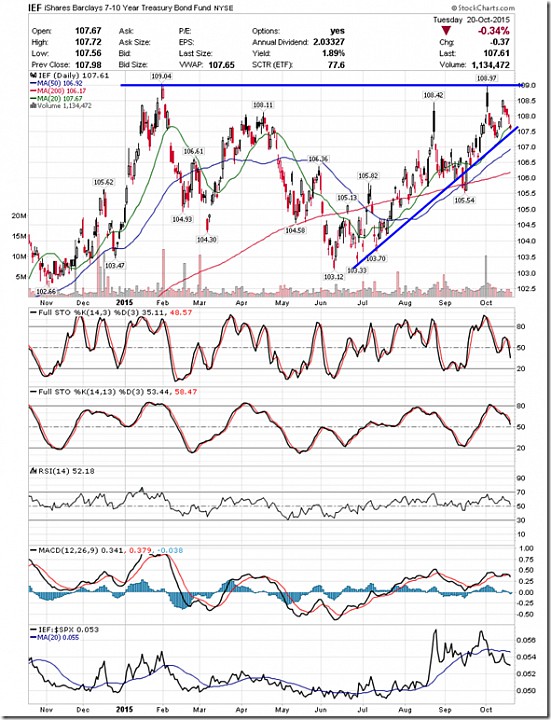 On the economic front, a report on housing starts showed a surprising uptick in September, bouncing back from a rather lacklustre report released for August.  Headline print showed that starts rose by a seasonally adjusted annual rate 1.206 million in September, above the consensus estimate calling for 1.132 million.  Permits, however, were a little light compared to expectations, coming in at 1.103 million versus the 1.170 million forecasted.  Stripping out seasonal adjustments, starts rose by a healthy 10.7%, pushing housing units started back up to the highs of the year.  Average change for the month of September is a decline of 3.8%.  Strength was influenced by abnormal increases in the Northeast, South, and West regions; starts jumped over 30.6% in the West, where the average change for September, based on the past 50 years, is a decline of 4.0%.  Only the Midwest region showed a minor contraction.  As a result of the strength in September starts, the year-to-date trend is now back above average going into the weaker period for housing starts through the end of the year.  While, investors were encouraged by the strength in housing starts, they were concerned by the lower than expected number of permits issued.  Non-seasonally adjusted, permits declined by a marginal 0.4%, better than the average decline for September of 4.0%.   The year-to-date change for permits remains below average, but, is offset by the above average change in housing units authorized but not started, suggesting builders cannot start projects fast enough.  This bullish backdrop lends itself well to the period of seasonal strength for homebuilding stocks ahead, running between mid-October and early February, on average.  The iShares Home Construction ETF jumped higher following the report, trading back to trendline resistance around $28.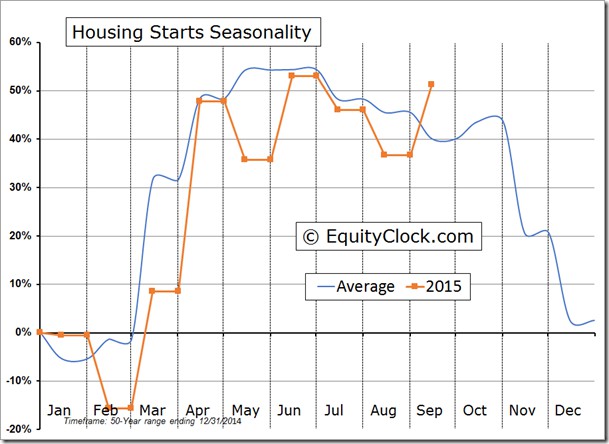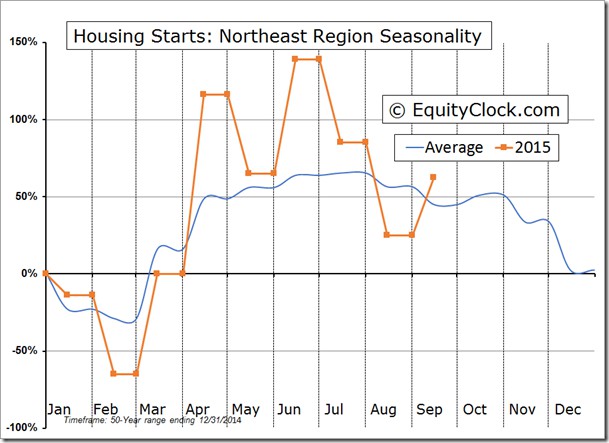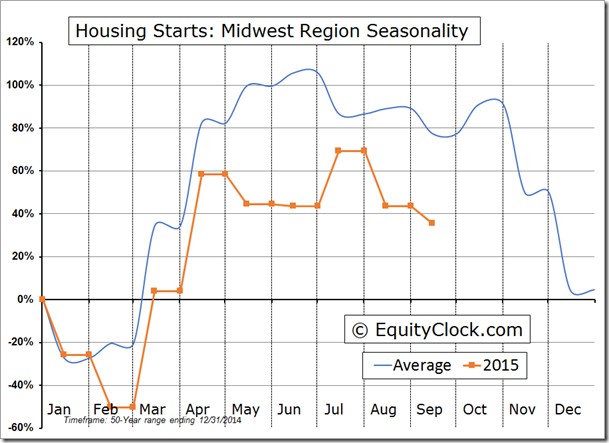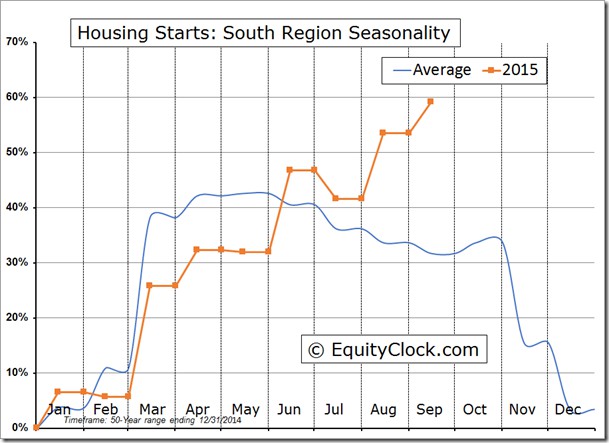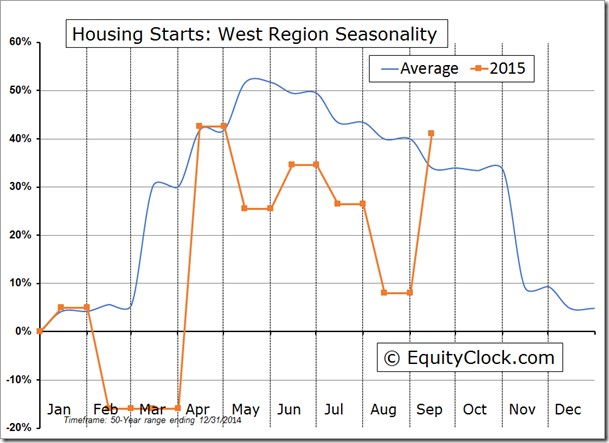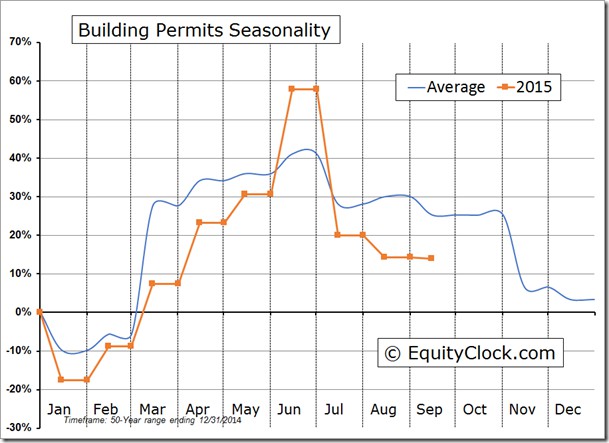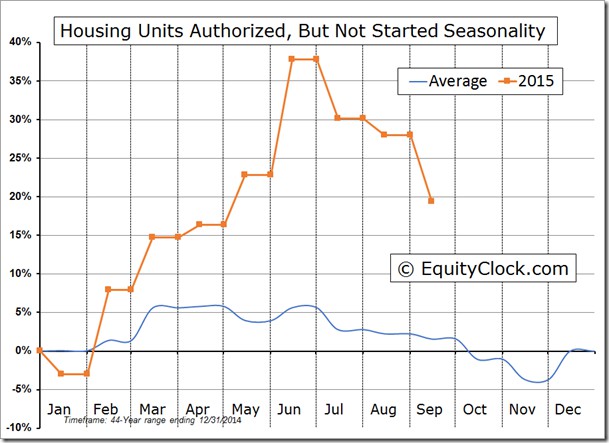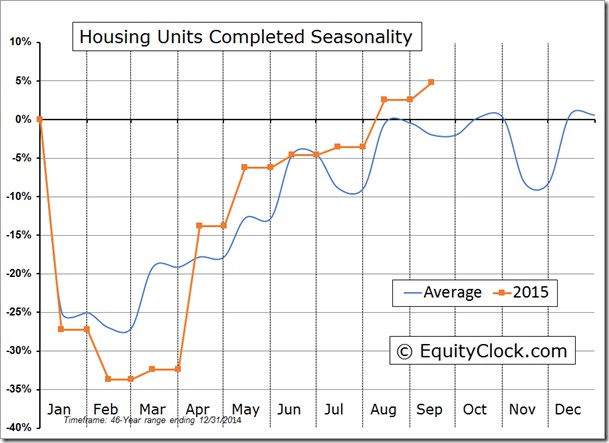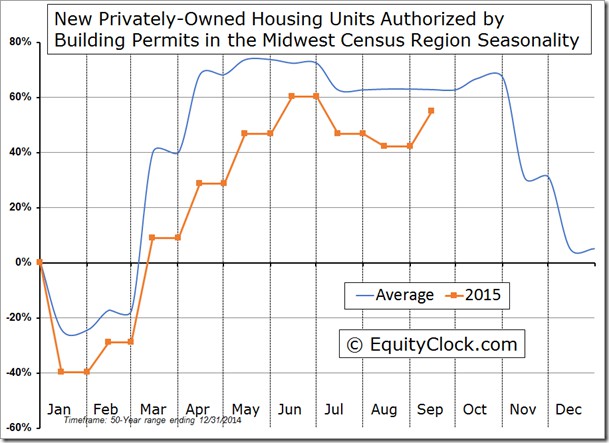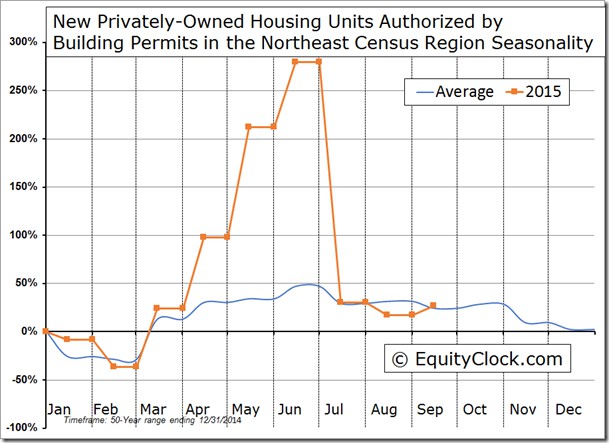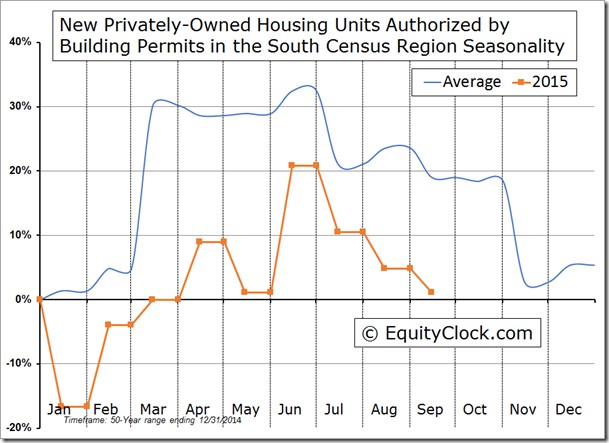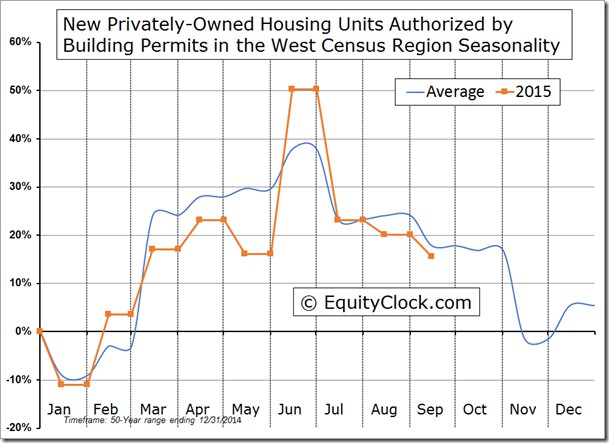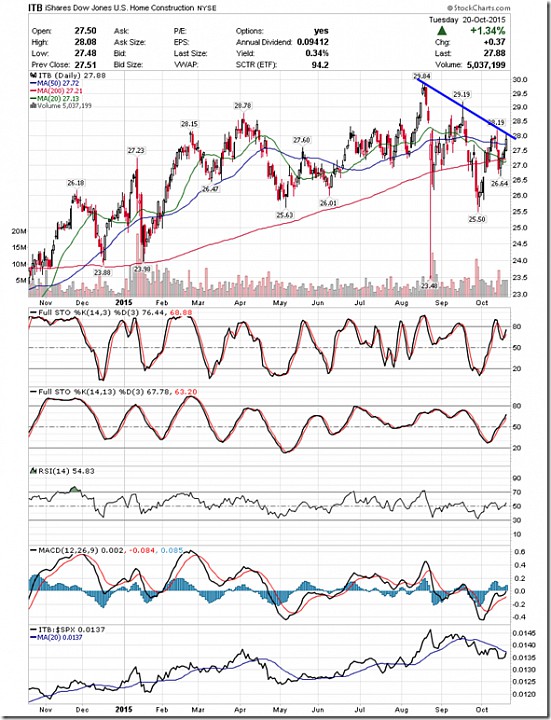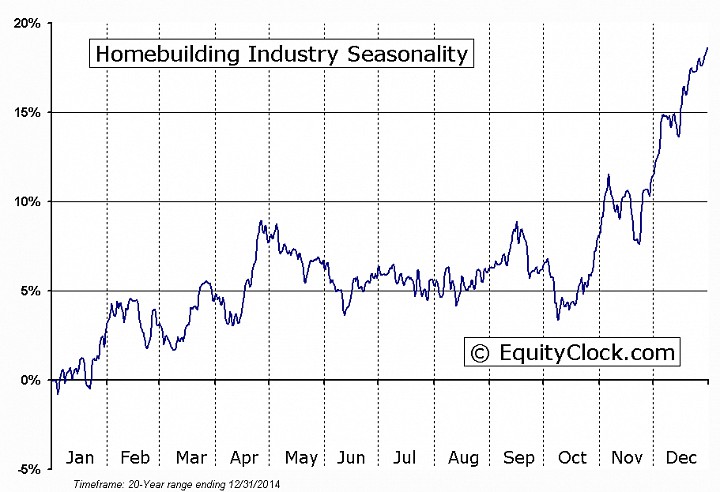 Sentiment on Tuesday, as gauged by the put-call ratio, ended close to neutral at 0.99.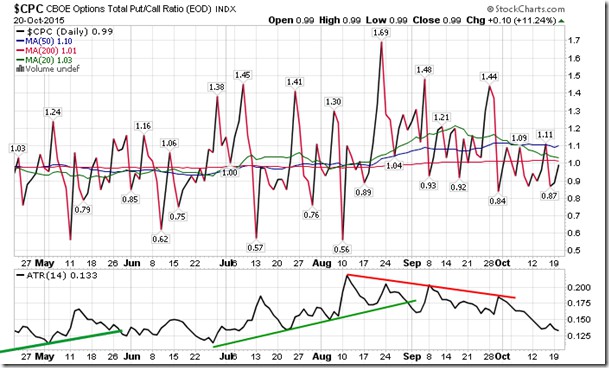 Seasonal charts of companies reporting earnings today:
 
S&P 500 Index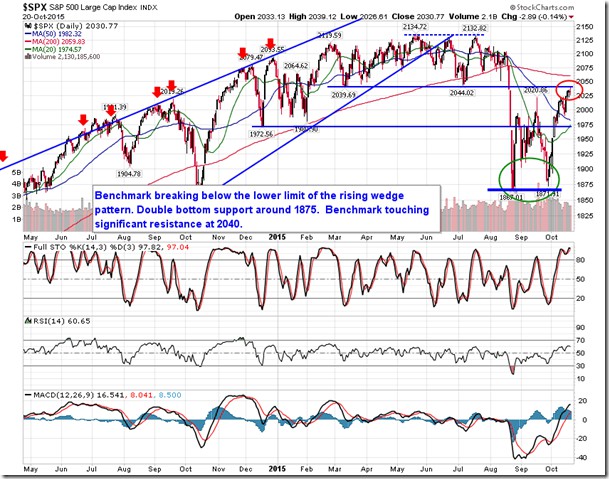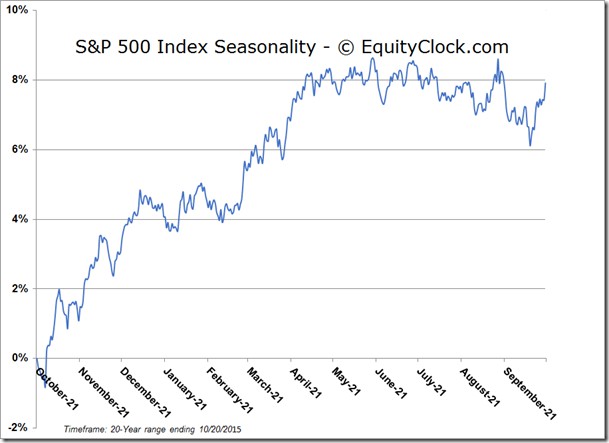 TSE Composite