Launching a biotech exchange-traded fund after a big selloff in the sector isn't the best timing. But Brad Loncar, a popular biotech blogger and investor, hopes people will be intrigued by the very specific and very hot slice of the biotech sector his new ETF focuses on—cancer immunotherapies.
The Loncar Cancer Immunotherapy ETF (CNCR), which comes out on Wednesday, invests in companies that treat cancer by using drugs that modify the body's immune response so it goes after solid tumors like melanoma or lung cancer, or that alter immune cells to combat blood malignancies.
To give investors access to this corner of the biotech world, the ETF holds 30 pharmaceutical and biotech companies (see below). They range from household names such as Pfizer and Bristol-Myers Squibb to names that many investors have never heard of, including Ziopharm Oncology and Bluebird Bio.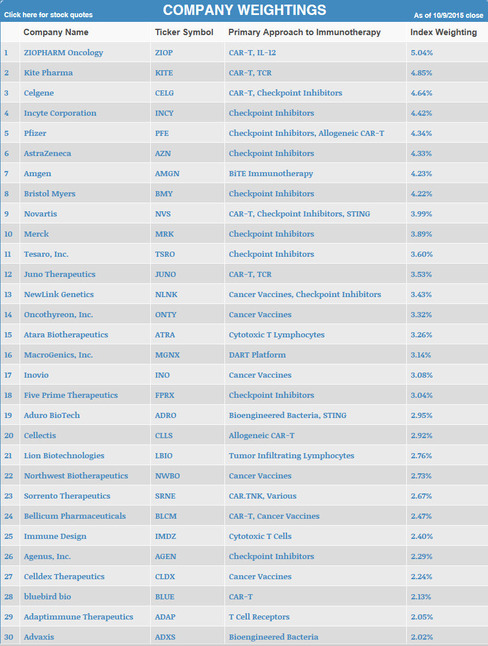 Whenever a niche ETF comes out, one way to check...
More