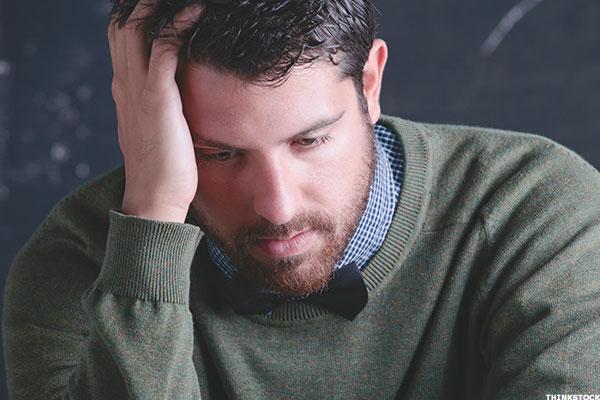 Sage Therapeutics (SAGE) treated 13 patients suffering from depression with an experimental drug known as SAGE-217. After two weeks, 11 of the patients saw their depressive symptoms cut in half. In eight patients, their depression went into complete remission.
The small sliver of new data, announced Monday, show enough potential to advance SAGE-217 into a placebo-controlled, mid-stage study in patients with major depressive disorder, the company said.
On that news, Sage shares rose 15.5% to $54.77.
Depression is a huge commercial market opportunity, but it's also a disease in which drugs that show impressive results in small, early studies flame out routinely before reaching the finish line.
Sage has been successful to date finding efficacy signals gleaned from very small studies in niche neuro-psychiatric indications like severe epilepsy and postpartum depression. The company has proven doubters wrong, so far.
Major depressive disorder, however, is a big-boy psychiatric disease. That makes it a lot tougher to have confidence in a study of just 13 patients without a placebo for comparison.
"For the company to believe in [SAGE-217], we wanted to see more than the typical four or five-point reduction that you see in most placebo studies over...
More