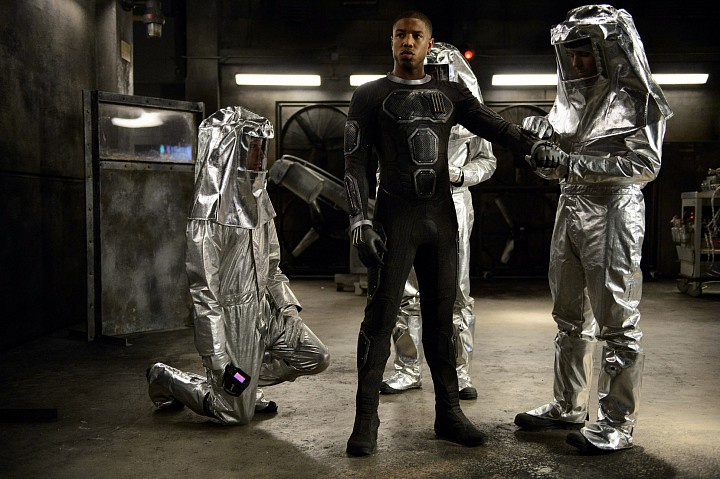 The first reviews are out for Fantastic Four, and they are "grimm." I'm seeing the picture this afternoon, with a review dropping around 6:00pm unless Fox lets me go earlier in light of the trade breaks (I only care because I may be in transit at the time). Yet despite the lousy reviews (and hey, it may be my new Lone Ranger), the months of toxic buzz, and copious behind-the-scenes gossip about what did or didn't go down on and off set between 20th Century Fox and director Josh Trank, the film is still tracking at a pretty solid $45 million domestic debut. That's not awful for a 2D comic book property that has never been a "thing" in mass culture in a way that X-Men or Batman was. The picture has no real stars to boot. So how is it still tracking so decently? Simple: None of the other stuff matters nearly as much as outright audience interest in the picture. Audiences will go see Fantastic Four this weekend if they decide that Fantastic Four looks like something they want to see.
That may be an obvious statement, but it bears pointing out from time to time. At the end of the day, general audiences don't obsessively follow the movie news cycle to the extent that we do. They don't obsess on the trailers or dissect every would-be clue or salivate over every reference to the next movie or the spin-off. Even in this online era, the vast majority of moviegoers still make the choice to see or not see a movie at the last minute in terms of scheduling. They drive to the theater and see what's playing soon, or maybe they check the newspaper or Fandango to see what's out and what's convenient. That's one of the reasons why Thursday night still remains a prime night for network television in this day-and-age, as that's the last chance to hook a would-be moviegoer with a catchy TV spot playing during Grey's Anatomy.
Yes, the demographics have changed, and you don't have a show like Friends pulling in 30 million viewers to plug The Lost World: Jurassic Park during the third season finale or what have you, and many consumers watch...
More