What until recently was a surge in tragic and deadly "active shooter" cases mostly affecting various US army bases, shools and shopping malls, has now spread to more commercial structures, such as in this case a UPS Customer Center in Birmingham, Alabama. MyFoxAl reports that three people are confirmed dead in a shooting at the UPS Customer Center in the Inglenook community in north Birmingham.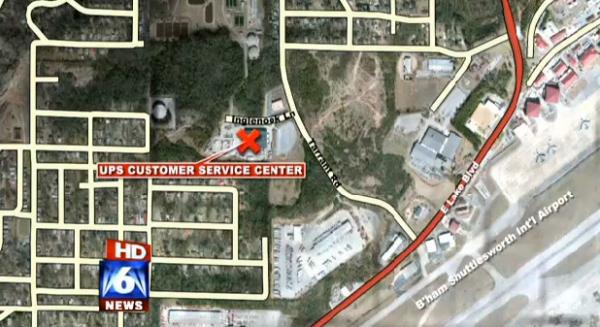 More:
It is not yet clear if the shooter is one of the three victims.

 

One employee in uniform is confirmed dead, as well as two other victims, Birmingham police Lt. Sean Edwards said.

 

Lt Edwards confirmed there was an active shooter inside the facility on Tuesday morning. He said "we believe there are victims."

 

The UPS Customer Center is in the 4600 block of Inglenook Lane off of East Lake Boulevard near the Birmingham-Shuttlesworth International Airport.

 

Unconfirmed reports say the suspected shooter was wearing a UPS uniform.

 

FOX6 has a crew headed to the scene and will keep you updated on this developing situation.
Live feed below: