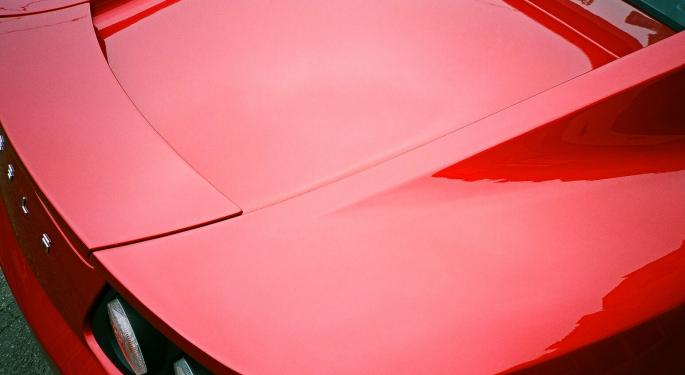 Shares of Tesla Motors Inc TSLA 3.44% were trading higher by around 4 percent Monday morning after the company's CEO Elon Musk Tweeted that he is working on a "top secret Tesla masterplan."

Musk's Tweet added that this is "part 2" of his "masterplan" which was originally announced back in 2006.
Part One Of The 'Masterplan'
Musk said in a blog post on August 2, 2006 that Tesla's long-term goal is to ultimately "build a wide range" of electric cars.
Musk summarized his "master plan" in a few key steps:
Step 1 - build a sports car (the Tesla Roadster.)
Step 2 - Use revenue from step 1 to build an "affordable car."
Step 3 - Use revenue from step 2 to build an "even more affordable car."
Step 4- While doing the above steps, provide "zero emission electric power generation options."
Related Link: Tesla's Newest Controversy: Who Knew What And When?
Cause For Concern?
The main question investors should be asking is why the need for a second "masterplan," or does Musk's Tweet imply his "masterplan" contained some flaws.
The timing of the Tweet could also be called into question following the latest controversy over the death of a Model S driver that is linked to Tesla's autopilot feature.
Investor sentiment towards Tesla and its management also suffered a set back following the company's announcement that it will acquire SolarCity Corp SCTY 2.06%. The proposed transaction wasn't too well received among many Wall Street analysts.
So what does Tesla have in mind for the future? It's not certainly not easy to predict what will be next as many had assumed that the Model 3 and years of production ramping represents Tesla's endgame.
Thankfully the guessing game over what Musk's "masterplan plan 2" consists of won't last very long as the Tweet stated he hopes to publish details of his plan later this week.
Did you like this article? Could it have been improved? Please email feedback@benzinga.com to let us know!
© 2016 Benzinga.com. Benzinga does not provide investment advice. All rights reserved.