Top banks accused of conspiring to resist electronic shift
Class-action complaint targets more than $1 trillion market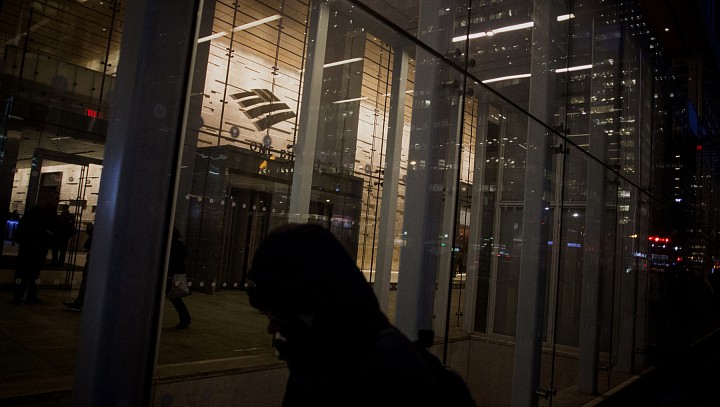 Goldman Sachs Group Inc., JPMorgan Chase & Co. and four other investment banks are conspiring to control the more than $1 trillion market for lending stocks, according to a federal lawsuit.
The complaint by the Iowa Public Employees Retirement System and two other pension plans claims the banks are blocking a shift to all-electronic system for matching lenders and borrowers of shares, so they can continue to profit from each transaction. In a short sale, traders sell borrowed stock, anticipating the price will drop so they can profit by buying back the shares at a lower price.
"Major investment banks are conspiring to preserve their profits at the expense of everyday investors," plaintiffs' attorney Michael Eisenkraft of Washington-based Cohen Milstein Sellers & Toll said in a statement Thursday. The investors are seeking unspecified damages in the class-action antitrust case, which could be tripled under federal law.
The lawsuit is the most recent to accuse the world's biggest banks of manipulating the markets in which they operate. In other cases, lenders have paid billions of dollars in penalties to U.S. authorities for rigging benchmark interest rates, foreign-currency transactions and municipal-bond investment contracts.
In the new suit, the banks allegedly stifled a shift to an electronic "all-to-all" market that would enhance price transparency and competition, while eliminating them as transactional middle men. The market for lending stocks plays a vital role in the U.S. economy, allowing hedging while also ensuring that financial systems operate efficiently.
Client Services
Defendants in the suit also include Bank of America Corp., Morgan Stanley, Credit Suisse Group AG, and UBS AG.
Representatives of all the banks declined to comment.
Banks typically locate shares that trading clients are looking to short and then loan them the stock. The business is often done through banks' prime brokerage units.
While firms don't disclose fees earned from stock lending, the total prime services units at 12 of the largest global investment banks generated $17.4 billion in revenue last year, according to industry analytics firm Coalition Development Ltd.
JPMorgan loaned or swapped $21.9 billion of equity securities as of June 30, according to a regulatory filing. Goldman Sachs loaned $13.2 billion as of the same date, a filing shows.
The lawsuit suit seeks to represent everyone who entered into a securities lending transaction with those firms since Jan. 2009. The other plaintiffs are the Orange County Employees Retirement System and the Sonoma County Employees' Retirement Association.
"To paraphrase Tolstoy, all efficient markets resemble one another, but each inefficient market is inefficient in its own way," according to the suit.
The case is Iowa Public Employees Retirement System Bank of America Corp., 17-cv-6221, U.S. District Court, Southern District of New York (Manhattan)
— With assistance by David McLaughlin, and Michael J Moore
More