IBM (NYSE:IBM), which has hiked its dividend annually over the past 16 years and pays a forward annual yield of 3.5%, is often considered a solid income-generating tech stock. Big Blue paid out 36% of its trailing 12 month free cash flow as dividends, which gives it plenty of room to raise its payout in the future. Its trailing P/E of 13 is also significantly lower than the industry average of 21 for IT service providers.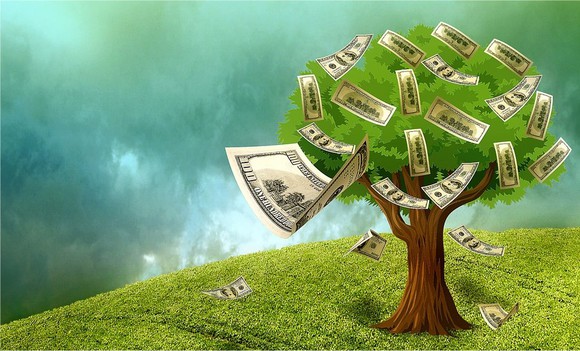 But IBM also suffers a serious problem -- an absence of top- and bottom-line growth due to sluggish enterprise spending, currency headwinds, and a slower-than-expected shift toward higher-growth businesses like cloud, AI, mobile, social, and security services. Its revenue has fallen year-over-year for 17 consecutive quarters, and analysts expect its annual sales to fall almost 3% this year, as well as a half a percent next year. Earnings, which have been boosted by buybacks, are expected to fall nearly 10% this year before possibly rebounding 4% next year.
As a result, IBM's stock price -- which has declined 5% over the past five years -- isn't expected to rise dramatically in the near future. Investors looking for tech stocks with comparable dividends and better growth potential should consider two other stocks instead -- Cisco (NASDAQ:CSCO) and Qualcomm (NASDAQ:QCOM).
Cisco Systems
Networking giant Cisco's core business of routers and switches, which accounted for nearly half its revenue last quarter, is a slow growth one. During the quarter, sales of routers and switches declined 3% and 5%, respectively, due to weaker enterprise spending, competition from lower-cost rivals like ZTE, and the rise of cloud-based networking solutions that require less physical hardware.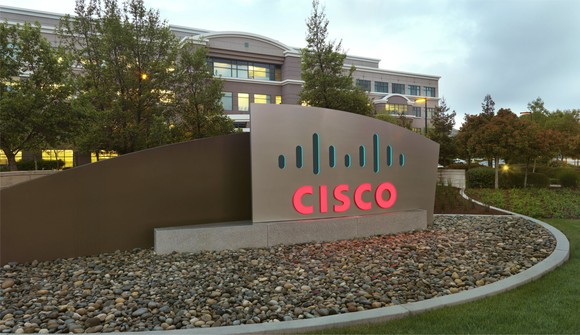 However, Cisco has been using the strong cash flows from those businesses to strengthen its higher-growth collaboration, service provider video, and...
More